Celebrating Harrogate's indies on Yorkshire Day
IT'S Yorkshire Day and that means the rest of the UK gets to hear us telling the world how great we are…again, sorry.
It's a day of competing messages, where romanticised images of dry-stone walls and rolling countryside jostle for position with everything from Arctic Monkeys to artisan gin, all under the catch-all hashtag of #YorkshireDay. As proud northerners compete for pole-position in the race to be the most Yorshire-ist, the whole thing can get a bit Monty Python.
So today we took the difficult decision not to tell the world how great Harrogate Convention Centre is (you know that already) but instead introduce you to a handful of the many #HarrogateHeroes (yes we have a hashtag) who make this town what it is.
We're talking about the small business owners and managers we couldn't do without, because they're the ones that make Harrogate the place where our event visitors want to return to again and again. We're talking about the butchers, the bakers and the spiralized-kale salad makers, who do Yorkshire proud.
So, over to you. In your own words, tell us what's great about you and Harrogate: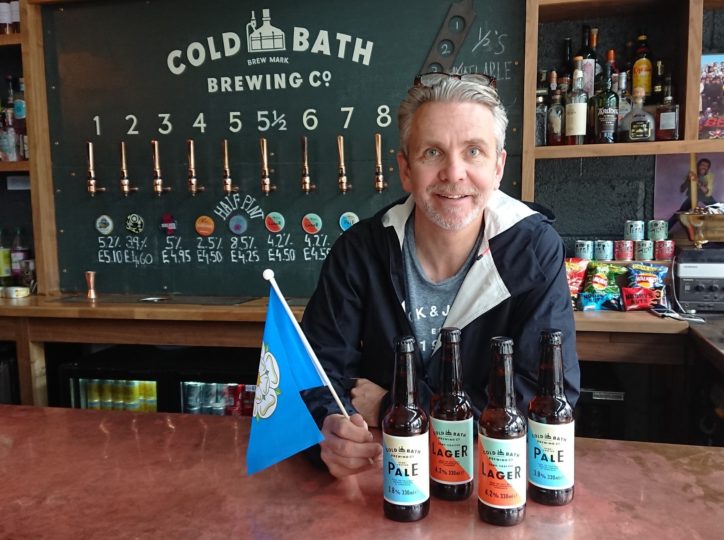 Jim Mossman | Founder of Cold Bath Brewing Company
I'm seeing some really positive changes in Harrogate right now and a lot of that comes down to the small army of people running some great indies. We opened Cold Bath Brewing Company on Kings Road, opposite the Convention Centre, in July last year and joined a great community of independents in that area.
We're already expanding our premises because the reception to what we've done has been fantastic. And because there's always some major event going on in Harrogate, and the infrastructure to support them, there's great opportunities to attract new customers. I can't say too much at the moment but we have some exciting announcements coming soon about things we're doing during the UCI Cycling Championships next month. Watch this space…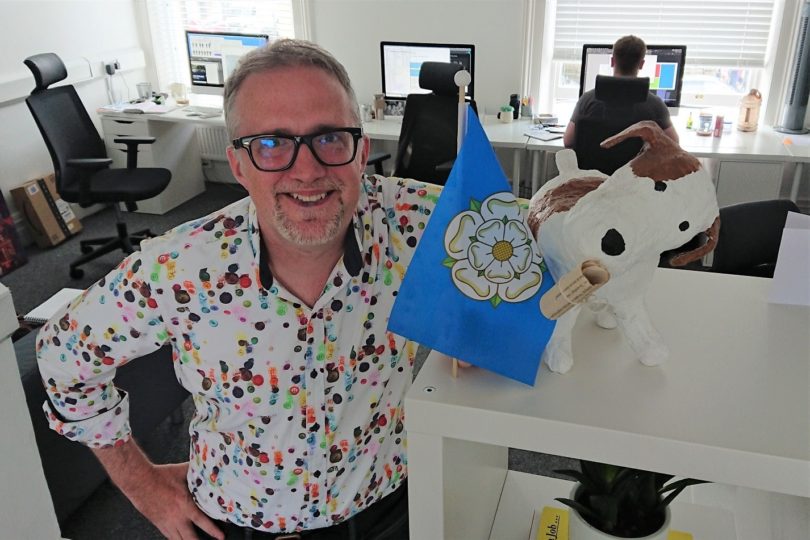 Ian Ladley | Owner of Skinny Design
Harrogate is great for running an independent business. I've been building up Skinny Design since 1999. Harrogate has a big city feel for a smallish town and that meant when I started up, the word-of-mouth publicity and support came really quickly. I got a couple of clients and it just snowballed from there.
There's always so much going on in Harrogate and I do benefit from the business visitors. Being a major event destination, there's always plenty of people needing banners, brochures, signs etc, usually with a fairly quick turnaround. On a completely different note…Harrogate is such a great night out. It's absolutely packed with cool bars and independent restaurants. If I need to woo a client I'm spoilt for choice.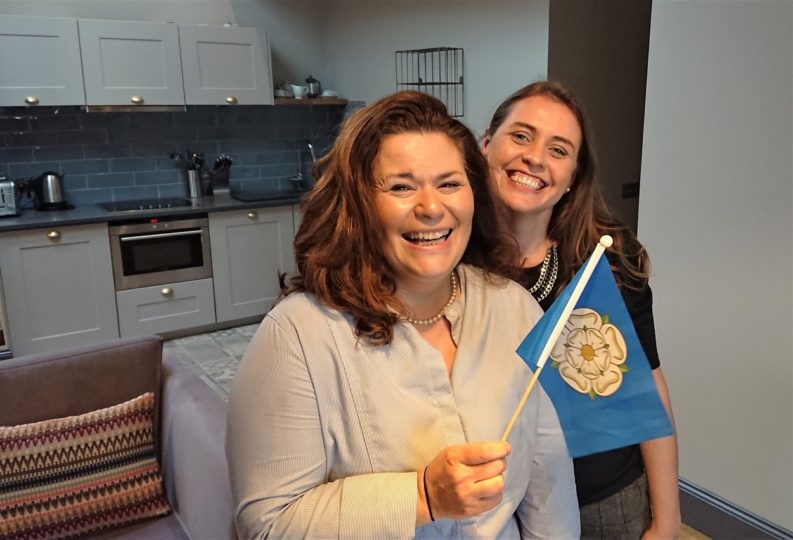 Alison Gustavsson Manager of the Lawrance Apartment Hotel
Harrogate is outstanding for business and leisure travellers. The top-quality shops, restaurants and amenities make a perfect complement to our product. Because we're so near the Convention Centre it's an absolute win-win for us. Delegates just need to take a few steps across the road and they're in their suite.
We located to Harrogate in 2010 because we wanted to be right in the heart of the town. We identified it as a destination which would fit our business model perfectly because of the large number of business visitors.
Since then we've obtained 4-star gold accommodation status for our suites. We've just completed a huge refurbishment and the rooms all come with kitchen and living areas.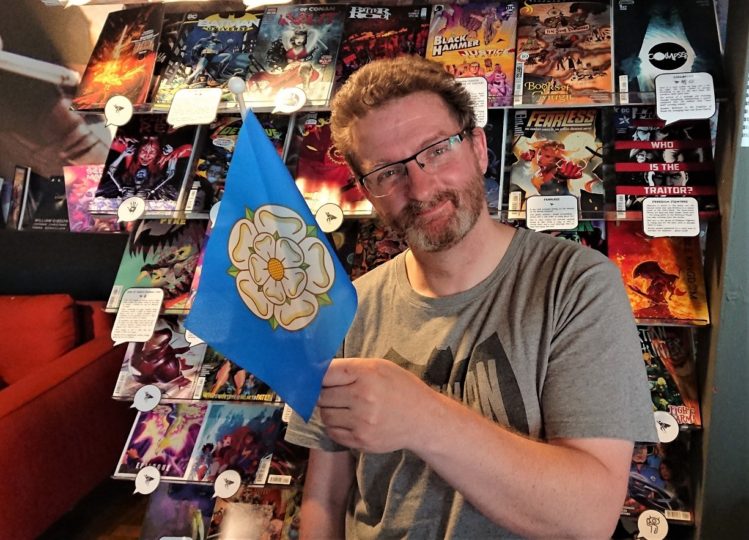 Regie Rigby | Owner of Destination Venus
We love being part of the cultural life of this brilliant Yorkshire town. Destination Venus has been Harrogate's independent comic store since 2005. It was originally in the Westminster Arcade and now we have a great spot on the ground floor at the Everyman Cinema.
The Convention Centre is a big part of our success - we have several regulars we see once a year when their convention comes around. In November, Thought Bubble, one of the biggest and most acclaimed comic conventions moves from Leeds to the Convention Centre, and we couldn't be more excited.
Obviously we have our regular and loyal customers but being a big event destination, there's always people coming through town and coming in for a browse. It's a real boost for small businesses and one that not all towns have the benefit of.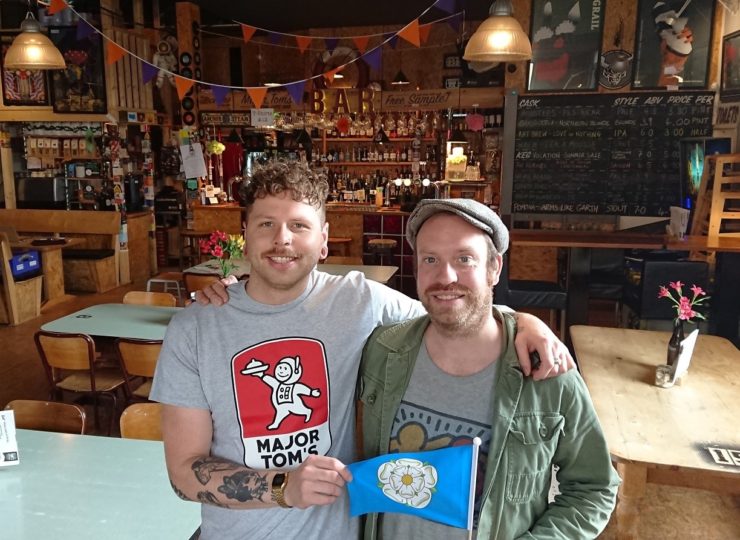 George Macleod | Kitchen and Front of House Manager at Major Toms
We have built up a really good mix of customers here in the five years since we opened. In fact you could almost say we have a cult following. It's about knowing your customers.
We seem to have got it right with the feel of the place, we have a big, constantly-rotating list of craft beers and we've become really well-known for our pizzas.
Because we've got a really good status on Trip Adviser too, the tourists are making a point of coming here to check us out on a weekend. We're a hub because we're centrally located in Harrogate and we definitely benefit from Convention Centre visitors looking for something a little different.
Harrogate is great for independents like us. The chains have their place, of course, but if you can identify your market, give the customers what they want, then you've cracked Harrogate.
Share