Engage with your Convention Centre
Last month we welcomed some of Harrogate's business community to put their questions to us at an event called Engage with Your Convention Centre.
The panel comprised our director Simon Kent, Head of Sales and Events Brian Dobson, along with Harrogate Borough Council chief executive Wallace Sampson, and Council Leader Richard Cooper. Here we give you a summary of some your questions and the responses we gave.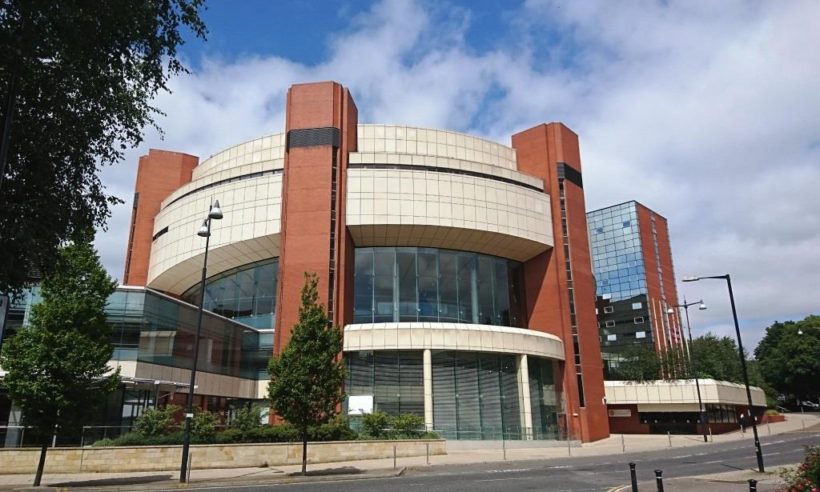 The session saw various questions covering everything from the future of the Convention Centre site to how we communicate with local businesses.
Q: What are the key market sectors the Convention Centre is targeting for new business and how sustainable are they?
A: There are three main sectors we are focusing on - the first is international associations. These events tend to book their conferences and exhibitions from two-to-six years ahead.   
We have now joined an organisation called International Congress & Convention Association (ICCA) which helps us see which international events are coming up so we can target them.
We are also continuing to bring in national associations, who can book their events up to four years in advance.
Our strategy then involves filling in any gaps in the diary by selling the venue to corporate or business events, which can have very short lead times. They work on a year-to-year basis.
And we are always looking to persuade exhibition organisers to come to Harrogate.
Q: How can Harrogate compete with larger cities, which can sometimes lure events with very large discounts or even offer them event spaces for free?
A: A lot of these conventions have to rotate venues every year to make it fair on all their members in terms of distance they have to travel to an annual conference.
For example we won the International Sheep Veterinary Congress for Harrogate this year. It brought thousands of visitors and only takes place every four years – anywhere in the world.
We are constantly reviewing our event pricing and we can also offer incentives to attract those events to Harrogate, but there are always going to be times when we just can't compete with what some of the large cities offer.
continues...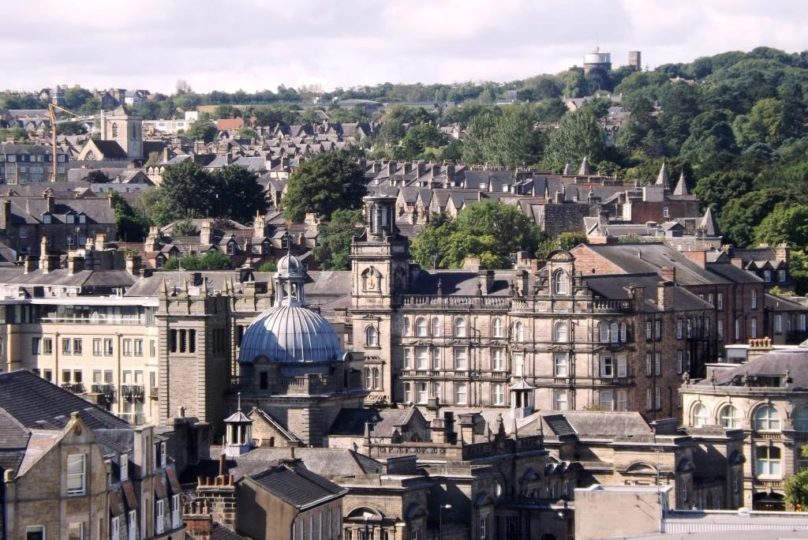 Q: What are you doing to benefit local residents?
A: We are ensuring that £60million-a-year continues to come into the local economy from visitors to Harrogate Convention Centre. The taxpayer subsidises the Convention Centre to the tune of between £700,000 and £800,000 every year. Without the Convention Centre being here there would not be that £60million going through tills of the hotels, guesthouses, restaurants and independent businesses. What we are doing is trying to grow ourselves – putting together a strategy to attract more conferences and exhibitions and therefore, in-turn, the visitor spend.
Q: Is the Convention Centre facing competition in its own back yard, now that the Yorkshire Events Centre (YEC) has a new exhibition hall?
A: It's actually a good thing for Harrogate that we have two major event venues. The kinds of events they (YEC) host are not necessarily the same kind we would hold at the Convention Centre. For example we hold a lot of corporate events and conferences and there's been a growth of retail events on our site too.We don't see it as causing any big problems for either of us – it's healthy for Harrogate.
Q: How do you stop big events overlapping with those at the YEC?
A: The dates of the events we host are requested by the organisers. For major events, we always look to see if there's anything big on at the YEC. If there is, it may be that the event organiser will choose another date or decide not bring the event to us. But we are a commercial organisation and it may be that there are times when there's no option but to hold two events at the same time in Harrogate and we have to make it work. But the bigger the event the more spend in the visitor economy.
continues...
Q: How do you promote
events to the public? Can your communications be sent out to businesses in
town?
A: there are many ways to find out about the events we are
hosting at Harrogate Convention Centre and the Royal Hall.
You can sign up to our regular What's On email, which provides a full list for the coming month, plus a page of news.
There is also an e-shot specifically for local businesses, which gives a full listing of what's coming up during a calendar month. Including expected visitor numbers.
We also regularly post news about events on our social media pages. On Twitter you can follow @HgtConventions and @RoyalHallEvents. You can find us on Facebook under @RoyalHallHarrogate and also @HarrogateConventionCentre
The What's On pages on our website also have details of every event confirmed to take place at the Convention Centre.
If you would like to be added to our mailing list contact Richard.catton@harrogateconventioncentre.co.uk
 Q: Other towns and cities, for example Liverpool, have event venues in the middle of pedestrianised 'cultural quarters' surrounded by galleries and museums, etc. How can Harrogate hope to compete?
A: We are putting in place the funds to build an outstanding business and generate significant economic impact for the town.
We need to look at reconfiguring the site, which will require investment. We are looking at building a 6000m2 exhibition hall. That will really position us, with a brand new multi-use facility, to be able to go out there and win business.
It's very clear that with the way the industry is going we are going to continue to attract events to the venue but we won't necessarily need the same size of footprints to deliver these events.
Mixed use will add value to the site and make it more appealing to organisers because they will have ancillary use. Whether that is retail, accommodation or other types of use. But we're not just doing that in isolation – we need to look at what will make the whole town and the destination more appealing.
It's part of the town master plan, including looking at improving infrastructure and the bus and rail stations and linking the Convention Centre to a cultural quarter, past Crescent Gardens to Valley Gardens.
Q: Are you
recognising the importance of leisure tourism as well as business tourism?
A: Our economic growth strategy doesn't ignore tourism at all; it actually recognises the importance of the visitor economy to the region as a whole.
We make a huge investment in tourism such as parks and gardens and the Convention Centre. If we are going to deliver a long term sustainable economy we need to look at all opportunities available to us. At the moment Harrogate has a lot of high-earners living here but those high earners don't necessarily work here. We want to make Harrogate an attractive place to live, work and visit.
We hope to hold similar sessions in the future so keep checking the What's On pages of our web site, or ask to sign up to our monthly What's On newsletter by emailing richard.catton@harrogateconventioncentre.co.uk
Share