ED BYRNE: TRAGEDY PLUS TIME
Auditorium - Sunday 3rd March
Attributed to Mark Twain, humour is defined as Tragedy Plus Time. Come and join Ed as he tests that formula by mining the most tragic event in his life for laughs.
Reviews for Ed's last show:
"High quality stand-up from a master of observational comedy"
Broadway Baby ✭✭✭✭✭
"His wicked sense of humour and a charismatic stage presence engulfs the massive room packed to the rafters"
One4Review ✭✭✭✭ ½
"Book early as sell-outs are the norm!"
Scottish Field ✭✭✭✭
"Definitely stand-up at its best"
VoiceMagUK ✭✭✭✭✭
"A masterclass from one of the finest comedians"
Daily Business Magazine ✭✭✭✭✭
Reviews for Previous Shows:
"Comedy's Holy Grail – go see!"
The Sunday Times ✭✭✭✭
"Tickets for his shows are like gold dust…truly a master of the art of comedy"
The List
"Hilarious anecdotes… I assure you Ed Byrne is one comedian you should DEFINITELY see!"
Edinburgh Festivals Magazine ✭✭✭✭✭
"Jokes come so fast that hecklers don't have a chance to get a word in edgeways" The Times ✭✭✭✭
Event details
Date: Sun 3 Mar 2024
Time: 07:30 PM
Price:£ 30.50 - £ 61.00

Suitable for 14+
Top price is for a Box that seats 2
This is a Harrogate Theatre event. For ticketing enquiries please contact Harrogate Theatre at boxoffice@harrogatetheatre.co.uk or 01423 502116.
Please note: The Royal Hall and Harrogate Convention Centre are cashless venues.
Ticket information
Parking
Where to park
Over 1,200 spaces located in the centre of Harrogate
More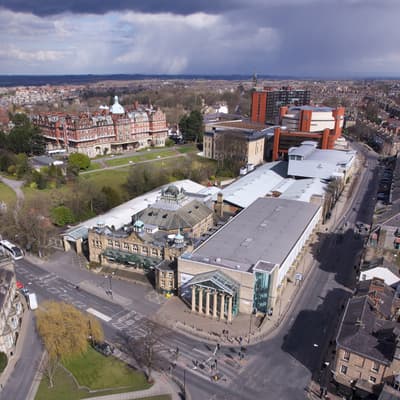 Food and Drink
From fine dining to award winning fish and chips
Harrogate offers dozens of dining experiences all within an easy walk of the Convention Centre.
More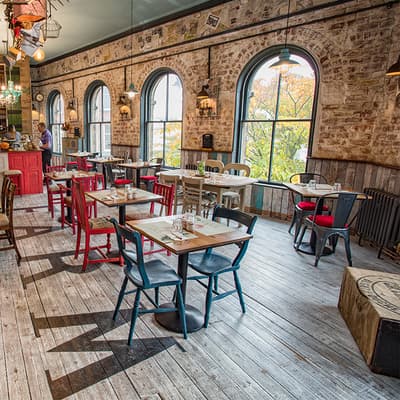 Road, rail or air
getting here
couldn't be easier
HG1 5LA
More details