NEW DATE - GRAYSON PERRY – A SHOW ALL ABOUT YOU
Auditorium - Wednesday 6th December
What makes you, you? Is there a part deep inside of you that no one understands? Have you found your tribe or are you a unique human being? Or is it more complicated than that? In the last few decades a combination of individualism, the internet and the culture war has, for many of us, brought our feelings about our own and other people's identity to the fore. Grayson Perry, white, male, heterosexual, able bodied, English, southerner, baby boomer and member of the establishment takes a mischievous look at the nature of identity in his new show that will make you laugh, shudder, and reassess who you really are.
Event details
Sun 1 Oct 2023
07:30 PM
125 Minutes
£ 28.00 - £ 45.00

PLEASE NOTE: the Convention Centre and Crown Plaza car parks will be closed for maintenance from Nov 20th to Dec 22nd. We kindly suggest using alternative parking facilities at Jubilee and Victoria car parks during this period. Thank you for your understanding and apologies for any inconvenience.
This is a Harrogate Theatre event. For ticketing enquiries please contact Harrogate Theatre at Theatreboxoffice@harrogatetheatre.co.uk or 01423 502116.
*The Royal Hall and Harrogate Convention Centre are cashless venues.
Ticket information
Food and Drink
From fine dining to award winning fish and chips
Harrogate offers dozens of dining experiences all within an easy walk of the Convention Centre.
More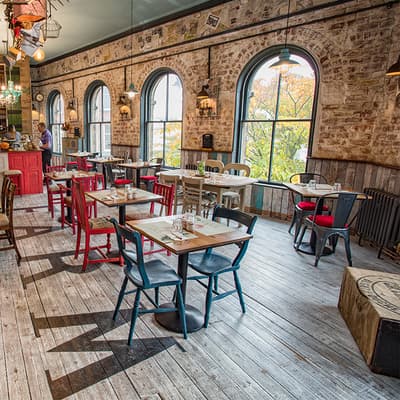 Parking
Where to park
Over 1,200 spaces located in the centre of Harrogate
More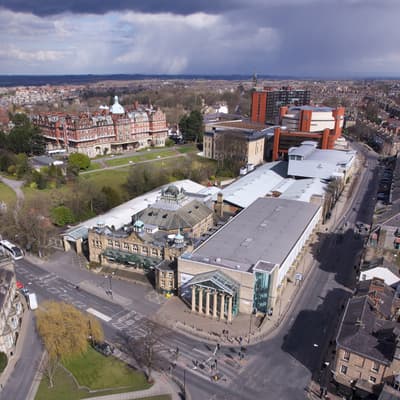 Road, rail or air
getting here
couldn't be easier
HG1 5LA
More details