HANDEL MESSIAH – HARROGATE CHORAL SOCIETY
Royal Hall - Saturday 9th December
There are many works of classical music that are known to the general public. The Hallelujah chorus from Handel's Messiah is possibly one of the most famous pieces of music ever written, even though it comprises only a small section of the complete work.
Messiah is known as one of the greatest musical works ever produced and it wouldn't be Christmas without the opportunity to hear this great Oratorio – a form of music that contains dramatic lyrics like an opera, but which is staged as a concert without sets or acting.
Harrogate Choral Society will be joined by soloists Sarah Fox, Soprano; Gaynor Keeble, Mezzo Soprano; James Micklethwaite, Tenor; and Andrew Mayor, Bass. We will be accompanied by the National Festival Orchestra and conducted by the HCS Music Director David Lawrence.
For more information about Harrogate Choral Society please visit our website at www.harrogatechoral.org.uk
The Dress Circle is not on sale initially.
The view from seats in boxes A, B F, and G will be the sideways view of the back of performers heads.
Event details
Date: Sat 9 Dec 2023
Time: 07:00 PM
Duration: 135 Minutes
Venue: Royal Hall
Price:£ 18.00 - £ 50.00
Top price is for a Box that seats 2.
Discount for U'16's and Student. Proof may be required.
Grand Circle £25, Grand Hall £18, Dress Circle £18,
PLEASE NOTE: the Convention Centre and Crown Plaza car parks will be closed for maintenance from Nov 20th to Dec 22nd. We kindly suggest using alternative parking facilities at Jubilee and Victoria car parks during this period. Thank you for your understanding and apologies for any inconvenience.
This is a Harrogate Theatre event. For ticketing enquiries please contact Harrogate Theatre at boxoffice@harrogatetheatre.co.uk or 01423 502116.
*The Royal Hall and Harrogate Convention Centre are cashless venues.
Ticket information
Food and Drink
From fine dining to award winning fish and chips
Harrogate offers dozens of dining experiences all within an easy walk of the Convention Centre.
More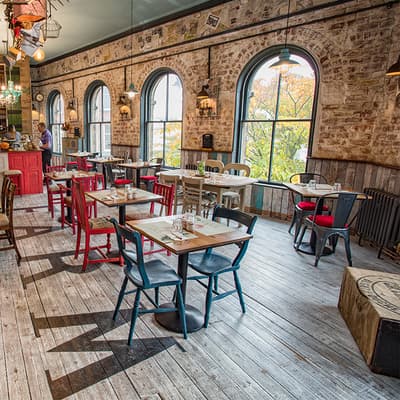 Parking
Where to park
Over 1,200 spaces located in the centre of Harrogate
More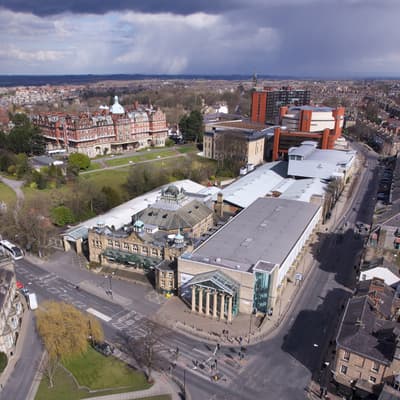 Road, rail or air
getting here
couldn't be easier
HG1 5LA
More details