ICCA UK & Ireland Chapter Conference 2019
Queen's Suite - Wednesday 27th March - Thursday 28th March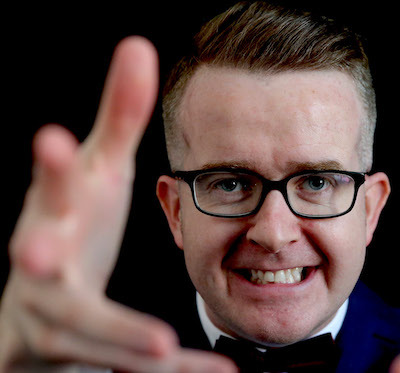 Mind reader, keynote speaker and business leader David Meade is the infinitely inspirational facilitator for this event. One of Europe's most engaging and sought after speakers with a client list featuring some of the world's most successful organisations.

Find out more about David's unique style by clicking here
---
The UK & Ireland ICCA chapter represents 75 members spread across England, Scotland, Ireland and Wales. These cover all aspects of conference management from venues and convention bureaus to hotels, PCO's.

The Chapter is very active in the industry, holding several meetings a year including a well supported annual debate which addresses current key issues and trends. The Chapter has been lucky enough to be supported by its main partner, Levy Restaurants, for over ten years.
This well-supported annual debate addresses current key issues and trends including; psychological insights, event engagement, corporate social responsibility and legacy planning.
This event ended on Thursday 28th March. Tickets are no longer available.