This event ended on Wednesday 13th October . Tickets are no longer available.
Not: Lady Chatterly's Lover
Royal Hall - Wednesday 13th October
Part of Harrogate Comedy Festival 2021
A Mel Brooks style parody following the story line of the D.H. Lawrence novel…with a few twists.
Long contemplative looks into the middle distance, moments of touching drama, plenty of farce and a gentle stroke of innuendo.

Lady Chatterley welcomes her husband, Clifford, home from a war that has left the world in tatters. With Clifford's legs also in tatters, he arrives at Wragby Hall confined to a wheelchair and clutching his secret.

Despite her husband's impotence, a subject that everyone struggles to avoid, Constance entertains the idea that one day they could have a child. However, as Clifford's obsession for industrial pursuits heightens, Constance embarks on a passionate and curiously experimental affair with Mellors, the estate gamekeeper.

This laughter-filled parody of the classic D.H. Lawrence novel will bring you high drama, high comedy and highly-raised eyebrows.

"a hilarious watch, constantly charming and remains true to the spirit of DH Lawrence's work."– Ed Fringe Reviews

Video here
Age recommendation: 16+

COVID-19 SAFETY This event is presented by Harrogate Theatre, please read the SEE IT SAFELY protocol.
This event ended on Wednesday 13th October . Tickets are no longer available.
Parking
Where to park
Over 1,200 spaces located in the centre of Harrogate
More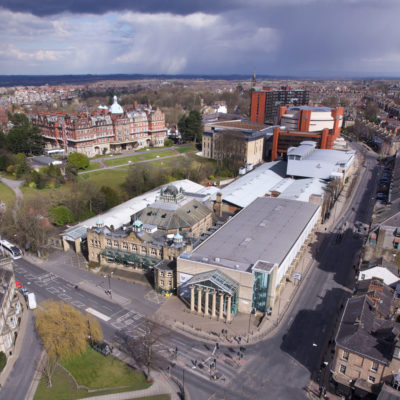 Food and Drink
From fine dining to award winning fish and chips
Harrogate offers dozens of dining experiences all within an easy walk of the Convention Centre.
More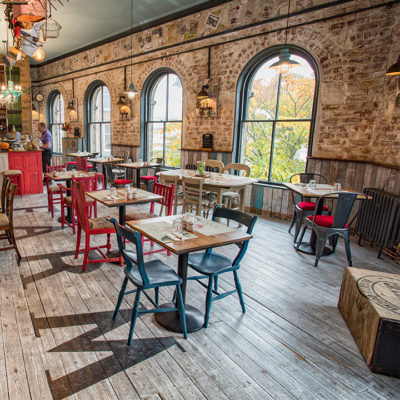 Road, rail or air
getting here
couldn't be easier
HG1 5LA
More details