THE CARPENTERS EXPERIENCE
Royal Hall - Sunday 10th December
When we were young, we'd listen to the radio, waiting for our favourite songs. Now they're back again, like a long-lost friend, all the song we loved so well. . .
The UK's leading Carpenters show, featuring the amazing voice of Maggie Nestor and eight top-class musicians, captures the sights and sounds of the amazing talents of Richard and Karen Carpenter.
Karen's silky contralto is combined with Richard's delightful piano and seamless harmonies in this big production that brings Close To You, We've Only Just Begun, Top of the World, Rainy Days and Mondays, Solitaire, Goodbye to Love, Please Mr Postman, For All We Know, Only Yesterday and dozens more classic songs to the stage.
The Carpenters Experience is coming to town for an evening of non-stop hits – it's yesterday once more…
Event details
Date: Sun 10 Dec 2023
Time:07:30 PM
Price:£ 30.00 - £ 60.00
Suitable for 12+
Top price is for a Box that seats 2
PLEASE NOTE: the Convention Centre and Crown Plaza car parks will be closed for maintenance from Nov 20th to Dec 22nd. We kindly suggest using alternative parking facilities at Jubilee and Victoria car parks during this period. Thank you for your understanding and apologies for any inconvenience.

This is a Harrogate Theatre event. For ticketing enquiries please contact Harrogate Theatre at boxoffice@harrogatetheatre.co.uk or 01423 502116.
*The Royal Hall and Harrogate Convention Centre are cashless venues.
Ticket information
Food and Drink
From fine dining to award winning fish and chips
Harrogate offers dozens of dining experiences all within an easy walk of the Convention Centre.
More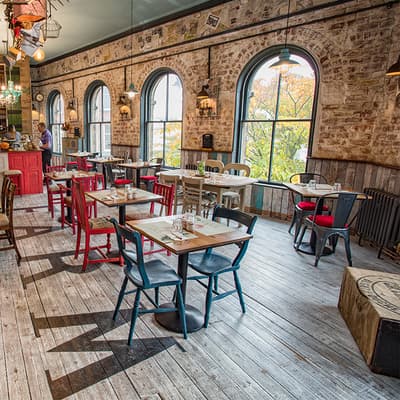 Parking
Where to park
Over 1,200 spaces located in the centre of Harrogate
More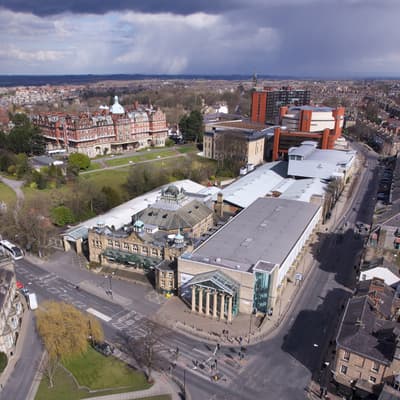 Road, rail or air
getting here
couldn't be easier
HG1 5LA
More details