The Man Who Captured Sunlight
Royal Hall - Friday 23rd September
Dates and Times
14:30 Friday, 23 September 2022
19:00 Friday, 23 September 2022
For the first time, the remarkable story of one of Harrogate's most meteoric figures, Samson Fox, is brought to dramatic life on stage.

Samson, who was Mayor of Harrogate (1889-1892), is the ancestor of Britain's most famous acting dynasty. His grandchildren and great-grandchildren have starred in epic movies, from Edward Fox in the Day of the Jackal, to Emilia Fox in Silent Witness, and Freddie Fox in The Crown.
Samson was born into poverty in Bradford in 1838 and worked in the mills from the age of nine.
As an inventor, he helped spearhead the Industrial Revolution. An impresario of his day, he famously 'bottled the sun' as Harrogate's streets became the first thoroughfares in the world to be lit with his Fox Water-Gas.
This original play charts Samson's meteoric rise that led to a Hollywood movie inspired by his life, followed by a controversial court case that befell him with literary figure, Jerome K Jerome.
The Man Who Captured Sunlight will be performed in the theatre he helped build, by North of Watford professional actors; a philanthropist, Fox was instrumental in building Harrogate's Royal Hall.
Joe Standerline, who has appeared in TV shows such as Victoria (ITV), The Full Monty (Disney Plus) and Safe (Netflix) will play Samson Fox.
There will be an audience Q&A with playwright, actors, the Fox family (subject to film commitments) and the director after the performance.
The Man Who Captured Sunlight is produced and sponsored by Cause UK.
Freddie Fox said: "Having just put the script down, I can honestly say I thought it was brilliantly written. Insightful, moving, funny, poignant… I think it's a really terrific portrayal of its subject and characters. Gavin has woven the poetry and theatre of the Fox's of today into the fabric of the lives of our industrialist predecessors - a beautiful touch - In short, I loved it!"
Ticket information
Parking
Where to park
Over 1,200 spaces located in the centre of Harrogate
More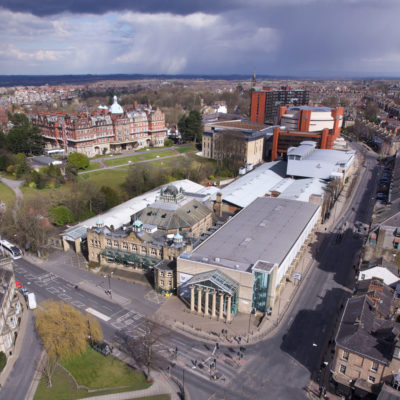 Food and Drink
From fine dining to award winning fish and chips
Harrogate offers dozens of dining experiences all within an easy walk of the Convention Centre.
More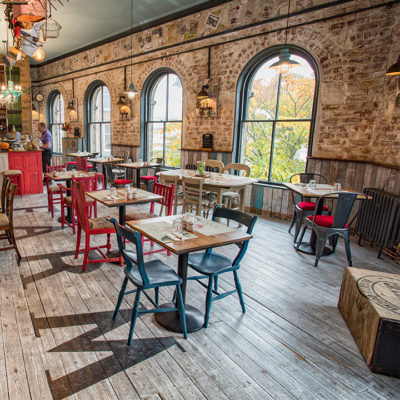 Road, rail or air
getting here
couldn't be easier
HG1 5LA
More details