Harrogate Convention Centre is committed to sustainable service delivery and best practices in the industry. We consider sustainability in all aspects of our operations, from our employees to clients, contractors, suppliers, and visitors.

We aim to extend beyond mere regulatory compliance and continuously strive to improve our performance through a robust and methodical approach to sustainability management.
Water
We take pride in our newest spaces, Studios One and Two, which utilise rainwater, filtered through our sedum roof, to flush the toilets.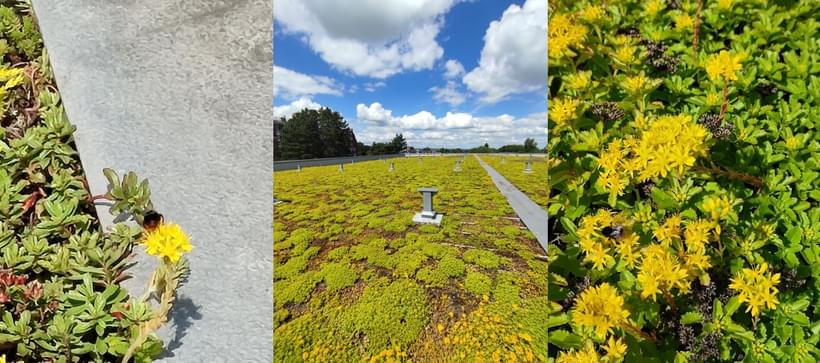 Energy & Carbon Emission
We are engaged with Green Circle Solutions, a specialist consultant, to develop a carbon reduction strategy and provide guidance on best practices. Our super-efficient heating system saves the atmosphere from 1,400 tonnes of CO2 emissions annually, and we are well on our way to achieving an outstanding rating from BREEAM.
It is not just our newest spaces that feature green technology. Our Edwardian Royal Hall theatre boasts a Grade A Display Energy Certificate, and LED lighting is now installed in the majority of our event spaces and car parks, providing an impressive 80% energy savings rate.
Our town centre location and proximity to the train station, buses and the Leeds Bradford Airport mean that we are easily accessible without driving.
Catering
Catering is an integral part of our sustainability agenda, and we prioritise sourcing from local suppliers, showcasing the best of Yorkshire.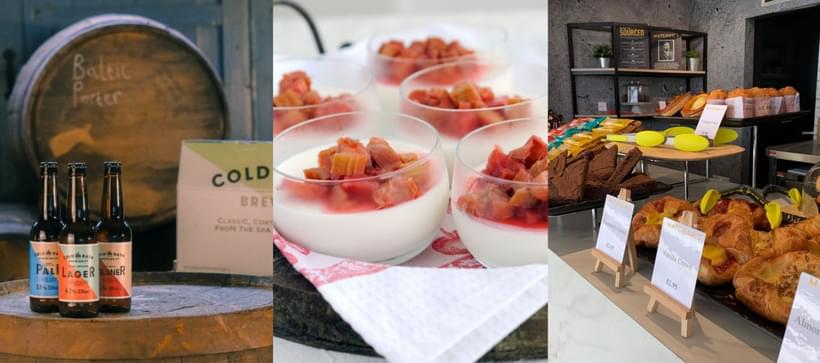 Waste
We are engaged with Don't Waste, a waste management company, to rationalise our existing waste streams and work towards producing event waste reports for organisers.
Our catering utilises compostable, plant-based PLA materials for cups, cutlery, and much of our sandwich and salad packaging. Harrogate Water, our bottled water supplier, features glass bottles that use 50% recycled content and PET bottles that use more than 51% UK-sourced, post-consumer recycled content (rPET). All their bottles including labels and caps are 100% recyclable.
To further enhance our waste management efforts, we have recently added eye-catching branded recycling stations throughout the venue for delegate use. They are designed to help delegates separate their waste into liquids, glass, cups, mixed recycling and general waste, which effectively reduces contamination and boosts recycling rate.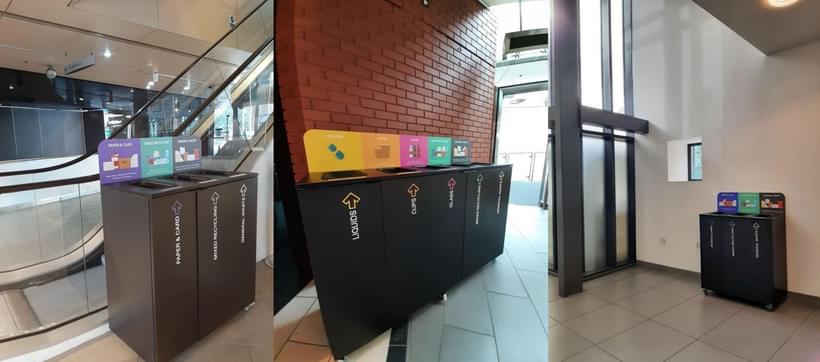 In line with our commitment to recycling, we recycle 1000kg of office paper every year. We ensure that every recyclable waste item is appropriately recycled, resulting in over 90% of waste generated by our events being diverted from landfill.
Targets & Commitments
Operating under the North Yorkshire Council, we share the authorities' net carbon targets to be achieved by 2030. As proud members of Destination Harrogate, we also align ourselves with their priority of becoming known for responsible tourism by 2030. This commitment drives us to work closely with our partners to develop a Responsible Tourism Strategy that minimises the potential environmental and social impacts of tourism, while enhancing the economic and cultural benefits for visitors, businesses, and residents. Together, we aim to foster a district-wide sense of pride in our responsible tourism identity.
Read our Sustainability Statement here.
A space for every event
Fully scalable venue
Take one hall or take them all, our solutions are geared towards maximising the success of your event, no matter what your aims.
Venue details
Over 147,000 sq ft
Can we help?
Fill out the form below and a member of our team will be in touch.
Alternatively call us on 01423 537474.