Ideas for your next 'bleisure' trip to Harrogate
On top of the trappings of our beautiful spa town, the wider Harrogate district has a lot to offer 'bleisure' travellers who wish to make the best of a business trip to Harrogate.
While the trend of 'bleisure' travel combining business and leisure used to be popular mostly among young tech professionals, it has grown to be increasingly mainstream in the post-pandemic era, and Harrogate is just your perfect bleisure destination.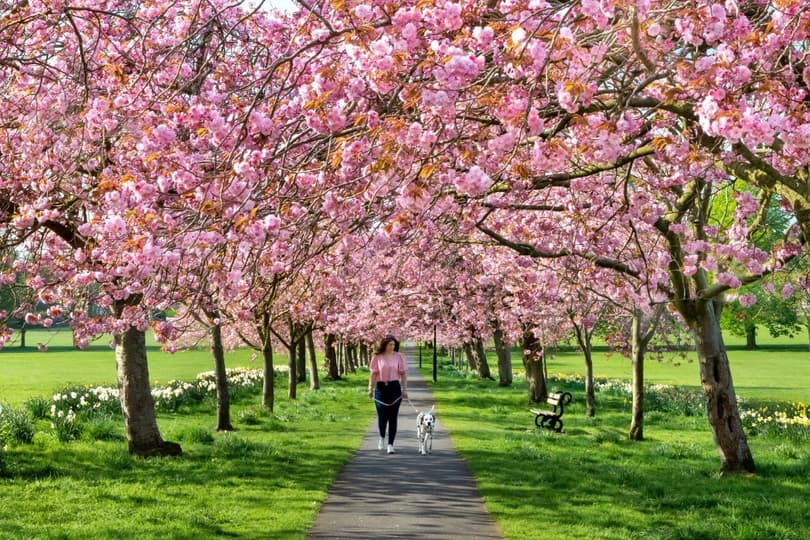 Indeed, Harrogate is recommended by 96% of delegates as an event destination. 88% say that they are likely or very likely to return to Harrogate, according to a Visit Britain Business Event Survey.
Many event organisers, exhibitors and delegates have been coming to Harrogate year after year. Without fail, they tell us how much they enjoy the wide range of bars, restaurants, independent shops and lovely gardens, all within a 10-minute walk from the venue.
However, for those for wish to venture further away for something different, the wider Harrogate district has plenty of beautiful destinations that would make a perfect half-day or day trip by road, train or buses.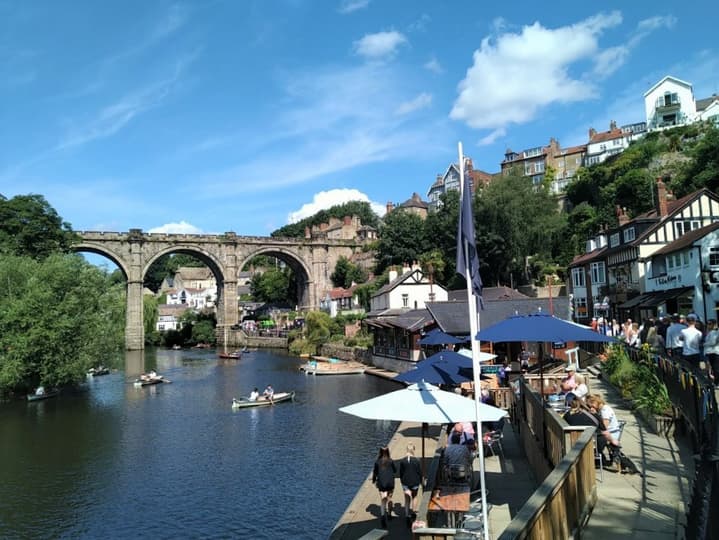 Knaresborough
This small and picturesque market town 6 km east of Harrogate is a real gem thanks to its unique geography, medieval heritage and fun attractions for the whole family. Take a stroll on the River Nidd waterside walk lined with cafes; hire a boat to row down the river under the arches of the iconic Victorian viaduct that perfectly frames the charming old cottages on the slope; walk up to the Knaresborough castle ruins perched on the cliffs for a magnificent panorama of the railway viaduct spanning Nidd Gorge, and spot the occasional train crossing the river for that perfectly instagrammable photo.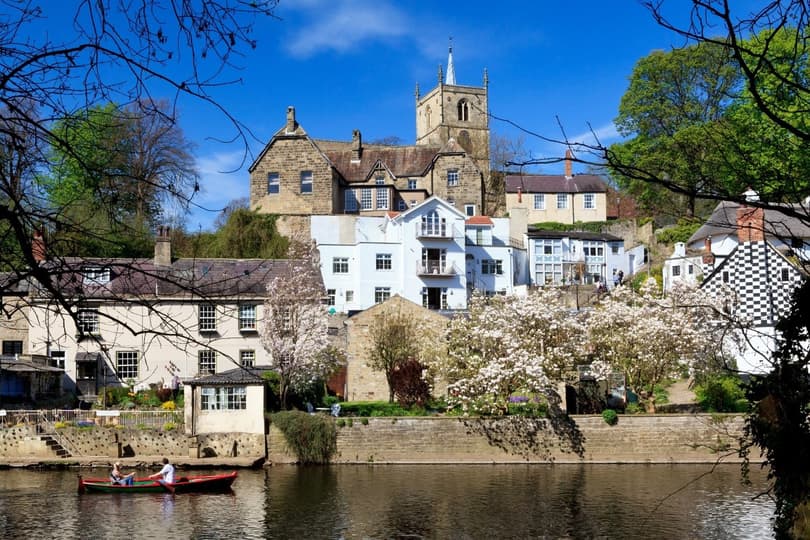 Visit Mother Shipton's Cave, England's oldest tourist attraction named after a 15th-century prophetess and open since 1630; let the little ones marvel at the Petrifying Well that is said to turn things into rocks. Stroll into the town centre to visit the market that continues to thrive every Wednesday after over 500 years. Replenish at the many pubs and restaurants serving hearty feasts with delicious local ale and the best of local produce. If you wish to stay a bit longer, Knaresborough offers plenty of options from guesthouses, camping and glamping to the majestic Goldsborough Hall.
Ripon
This cathedral city 18 km north of Harrogate is one of the best-kept secrets of Yorkshire. Having been granted city status by King Alfred the Great, King of the West Saxons, in 886—seven centuries before spa water that drew the rich and famous to Harrogate was discovered—Ripon stands as one of the oldest cities in England. The idyllic little city was given a horn as a symbol of the royal charter. To this day, the horn blowing by the Wakeman of Ripon at 9pm every night remains a cherished tradition observed by many.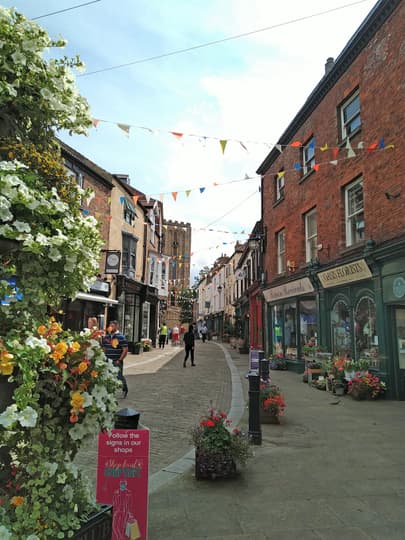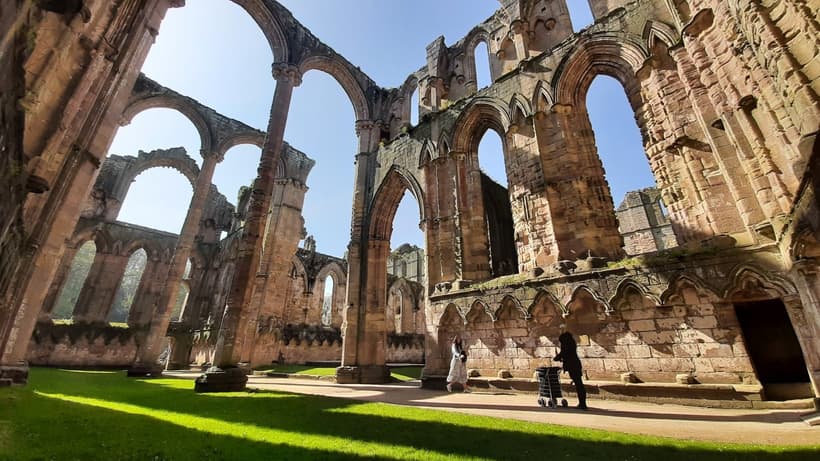 Ripon also has a thriving food scene that ranges from independent restaurants, cafes and food producers to the Michelin-starred Shaun Rankin. For those who fancy a longer stay, Ripon's great network of independent and boutique accommodation offers options including airbnbs, campsites and holiday rentals, while the state-of-the-art 47-bedroom Grantley Hall hotel and spa offers the most indulgent wellness retreats that will help your body and mind wind down after a day of business meetings.
Don't forget to stop by Ripley on the way to visit the 700-year-old Grade I listed Ripley Castle steeped in history with magnificent grounds, lakes, deer park, walled gardens, hothouses, kitchen garden and a charming village on its doorstep.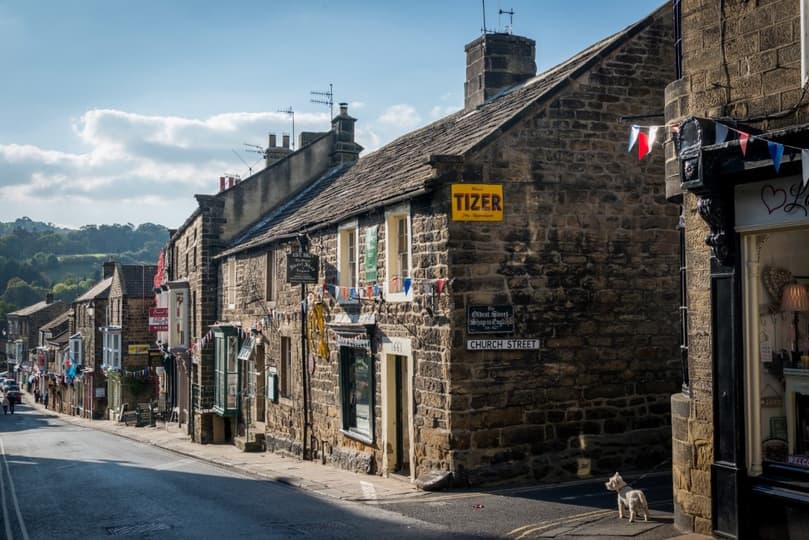 Pateley Bridge and Nidderdale AONB
Located 22 km northwest of Harrogate, Pateley Bridge is not only a charming town that is home to the Oldest Sweet Shop in the World, the family-run Whittaker's gin distillery and a host of quintessentially English tearooms and pubs; it also serves as a great base from which to explore the Nidderdale AONB (Area of Outstanding Natural Beauty).
Comprising contrasting landscapes from heather moorlands and steep river valleys to rolling pastures, woodland and reservoirs, Nidderdale AONB is the perfect backdrop for a host of outdoor adventures.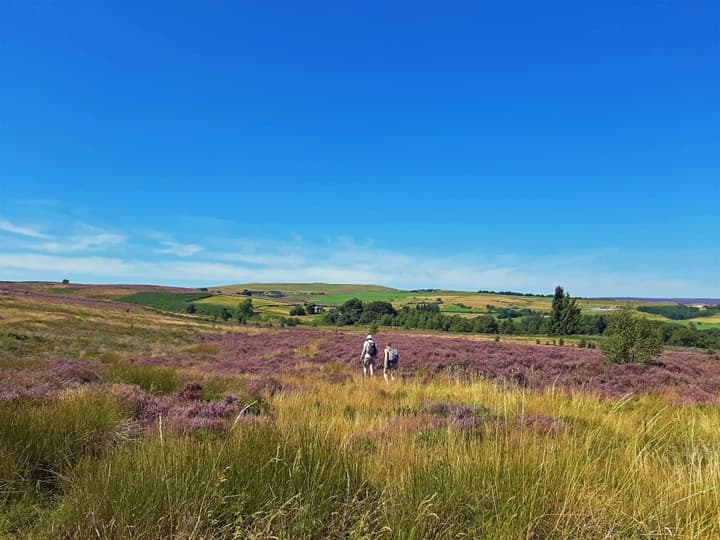 Endless scenic walks and cycling routes amidst stunning natural landscape offer various degrees of physical challenge. Brimham Rocks, a wonderful collection of surreal towering rock formations surrounded by heather moorland, is a great destination for bouldering, rock climbing or just a walk to take in the views. How Stean Gorge, a spectacular limestone ravine carved out over thousands of years by waterflow, offers a perfect setting for caving, rock climbing, abseiling and walking through the flowing ravines, complete with experienced professional instructors, accommodation, shower and changing facilities offered by its activity centre.
These are only some of the gems of the Harrogate district, all of them just a short drive from Harrogate Convention Centre. It is no surprise why delegates love coming back to Harrogate for events. After all, Harrogate has been a place to feel good since 1571.
Our latest blog posts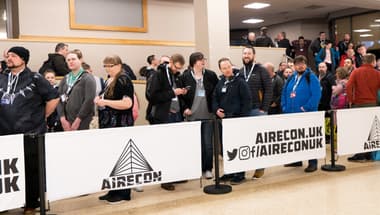 Harrogate has seen some events grow exponentially over a few years, thanks to the vision and hard work of the organisers but also the unique location.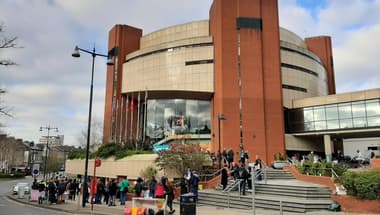 What is the impact of these business events to the local economy? Well, let's speak to some of the local businesses....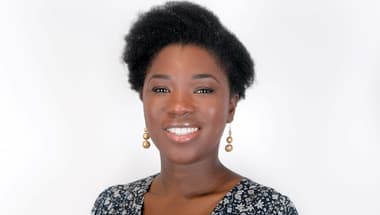 Get to know some of the key members who work hard behind the scenes to make your conference or exhibition a smooth and enjoyable experience.
Share