Home & Gift 2022 a success as Harrogate Convention Centre celebrates one year of business recovery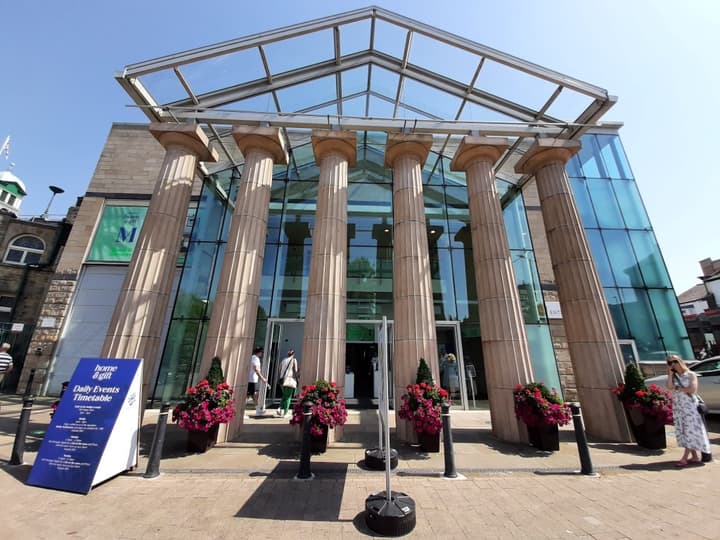 28 July 2022, Harrogate - Home & Gift Buyers' Festival concluded last week with great success, marking one year of business recovery at Harrogate Convention Centre (HCC) since it reopened last July with the same trade show that was part of the government's post-Covid Events Research Programme (ERP) pilot.
David Westbrooke, Show Manager, Home & Gift Buyers' Festival, said: "We were delighted to return to Harrogate once again for Home & Gift – it's always a pleasure being here, in a setting like no other. The 2022 edition was an amazing success, seeing footfall rise by 8% on last year with 31 countries represented, bringing thousands of businesses together over the course of four days; this is thanks in no small part to the amazing hospitality we find here, which helps to make our event truly unique. We're equally pleased to have committed our long-term future to the town as well, and look forward to seeing all of our customers being able to enjoy everything Harrogate has to offer for years to come!"
HCC was redeployed as a 500-bed Nightingale Hospital from March 2020 to June 2021 and had to close off entirely as an event venue for 15 months. In the 12 months since July 2021, events at HCC had attracted 267,000 visits, bringing a combined economic impact of £27.6 million* to the Harrogate town and district and well on track back to the pre-pandemic level.
Trade exhibitions have seen a particularly strong recovery, increasing from nine shows in 2019-2020 to 10 in the past 12 months, including the Home & Gift Buyers Festival that will be returning to Harrogate until 2024.
The event is among a long list of exhibitions that have signed long-term contracts with HCC over the past year, including the British Craft Trade Fair, British Craft and Design Fair, Country Living Fair, the Flooring Show, Knitting and Stitching Show, International Nursery Fair, Harrogate Fashion Week and Bridal Week Harrogate, all bringing significant footfall to the district's hospitality businesses.
The results echo the latest STEAM figures on Harrogate district's visitor economy recently released by Destination Harrogate. Despite continuing challenges in the aftermath of Covid, Harrogate district attracted 4.08 million visitors in 2021 with an economic impact of £457 million, a promising increase from 2.81 million visitors valued at £279 million in 2020, and on the right path back to the pre-Covid level.
John McGivern, Destination Events Manager, Destination Harrogate, said, "It is encouraging to see such a strong recovery for the Harrogate district following the pandemic which has been bolstered by the return of a programme of leisure, business and trade events. Events are a great way to bring people into the area and we are lucky to have an asset such as the Harrogate Convention Centre in the heart of Harrogate. Events such as Home & Gift bring traders and attendees to the area to stay in our hotels, dine in our restaurants, bars and cafes and enjoy everything else our wonderful destination has to offer during their visit, all whilst supporting the local economy. The fact that event organisers are choosing to return to host their events in the Harrogate district only emphasises why we are a first class event destination."
Paula Lorimer, Director of Harrogate Convention Centre, said: "I am extremely pleased with the recovery of our venue and the events industry as a whole, which proves once again the human touch of in-person events is irreplaceable, as seen at the Home & Gift Buyers' Festival which just finished a highly successful second event at our venue after Covid. I am delighted to have established a long-term relationship with this wonderful trade show with such a glorious history."
*According to Visit Britain's formula
Share