Early Bird Run Takes Delegates by Storm
Harrogate residents as well as our event delegates and organisers find themselves enjoying 6am morning runs as a community well-being movement set up by one local fitness and mental well-being campaigner is becoming a big hit.
Exhibitions and conferences can be demanding. Those of you who've ever done a long day on an expo stand know it's a strain on both brain and body.
Hours on your feet engaging with potential clients and the possibility of after-show hospitality, with the inevitable food and drink, can leave you seriously sluggish.
Well-being a trend at events
In recent years the concept of well-being at events is something that more and more organisers and venues are factoring into their offer. Organised lunchtime swims and walks, or delegate discounts for local health clubs are the some of the incentives event organisers now expect to see. The trend will certainly see venues and destination management organisations (DMOs) coming up with increasingly sophisticated well-being packages.
Here in Harrogate we're lucky to be seeing the growth of a movement set up by one local fitness and mental well-being campaigner and which is becoming a big hit amongst residents as well as our event delegates and organisers.
Now this may not sound like fun but just stick with us; how do you fancy squeezing in a 6am run between breakfast and work? That's the essence of the Early Bird Run Crew, the creation of 33-year-old Ben Davis, who we caught up with recently to find out why it's proving such a hit.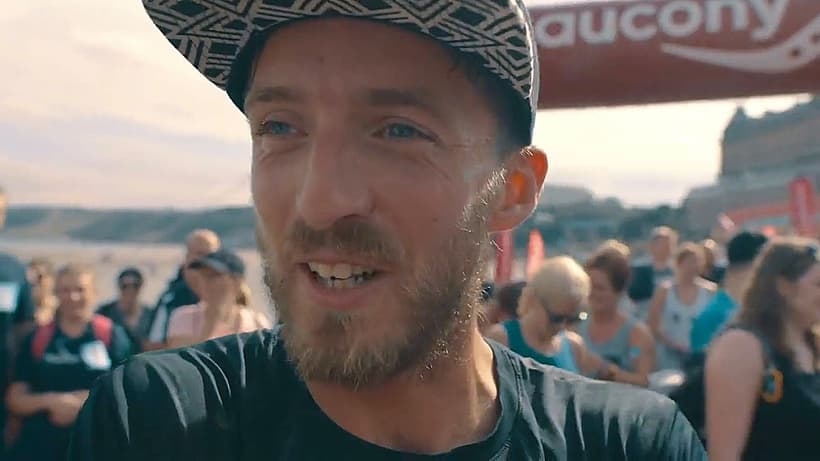 "Everybody's so busy and we might have 10 or 12 hours each day before we finally get some time to ourselves," he said. "By getting up on a morning you are taking ownership of the first part of your day and doing something really positive. You feel like you're achieving something straight away."
So what type of person turns up in the middle of Harrogate at 6am, in their running gear, ready to do a five kay?
"There's a real variety," said Ben. "The mix is incredible. You might get executives running alongside a young apprentice. You get people running together whose paths might never cross during a working a day. It's a great leveller. We have a massive age range too at the moment we have runner between the ages of 17 and 70."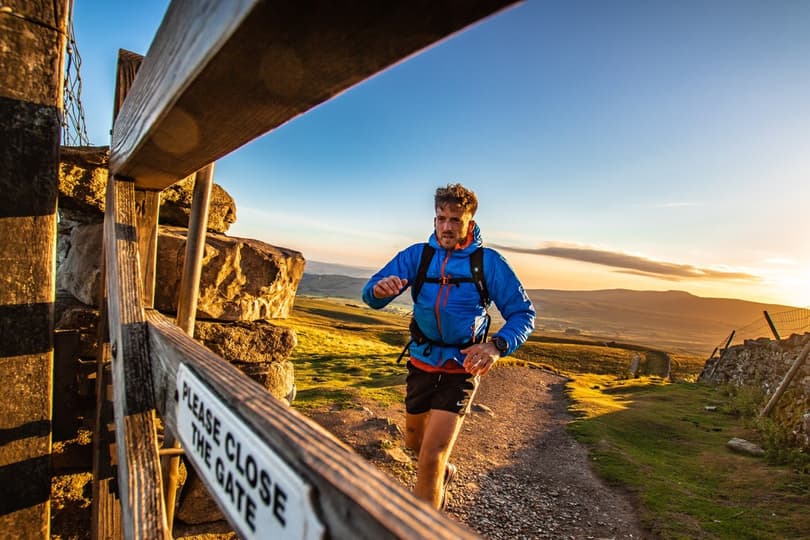 The idea for the Early Bird Run Crew was born not in North Yorkshire, but in Helsinki, where Ben was attending a global health summit. As an experienced long distance runner, organisers of the event invited Ben to organise an early morning run for delegates.
"It went down an absolute storm," he said. "They want to repeat it this year, so we're working on a wider range of fitness platforms."
The early bird run was born out of the event industry and, now it's found a home in Harrogate, is attracting delegates from the Convention Centre. After partnering with the recent British Turf Management Exhibition, Ben found himself with around 130 people ready for a pre-exhibition run, including the show's director.
Ben said: "After the run I had one lady say to me she had been coming to BTME for 16 years but had never left the venue. She had never seen how beautiful Harrogate is."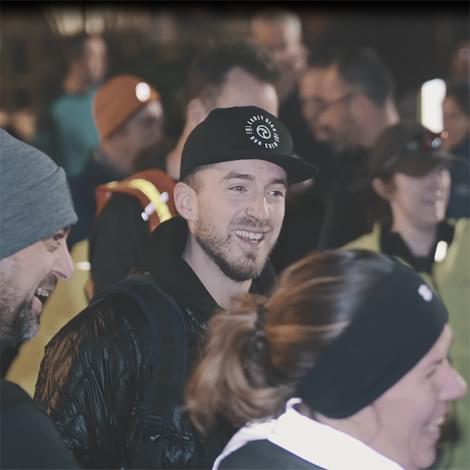 A massively supportive environment
Early Bird regular and director of Harrogate International Festivals, Sharon Canavar explained what she gets out of the group.
"It's the comradery that makes you get out there and do it," she said. "There are proper hardcore runners and there are people who just want to get out there and give it a try.
"You think 'why am I doing this to myself?' then you get to the finish and there are people clapping you as you come in and you think 'what a great way to start the day'. It's the best alarm clock in the world.
"It's not so much a running club but more a massively supportive environment. And of course we're really lucky to live in Harrogate – getting to run around the town and the Stray."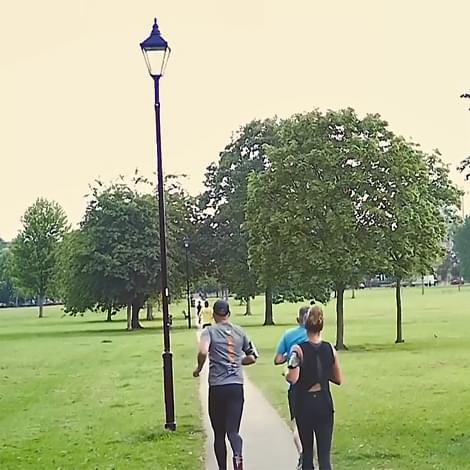 Join the fun
If you're interested in joining the Early Bird Run Crew, you can visit Ben's website by clicking here. Or check out the group's video here.
To follow the crew on twitter go to @EarlyBirdRunnin
The group have two runs each week day, starting at 6am and 6:30am. If you'd like to take part, meet at The Cenotaph in Prospect Crescent.
The Early Bird Running Crew welcome delegates from BIGGA Turf Management Exhibition for the daily 5K run around Harrogate in support of CALM
Studio: Ben | Dave
Director: Ben Davis
Year: 2020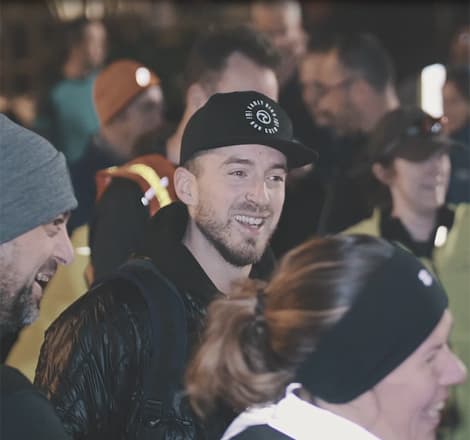 To support health and well-being the Harrogate Early Bird Running Crew meet daily for the start of a 5K run around beautiful Harrogate.
Studio: Ben | Dave
Director: Ben Davis
Year: 2019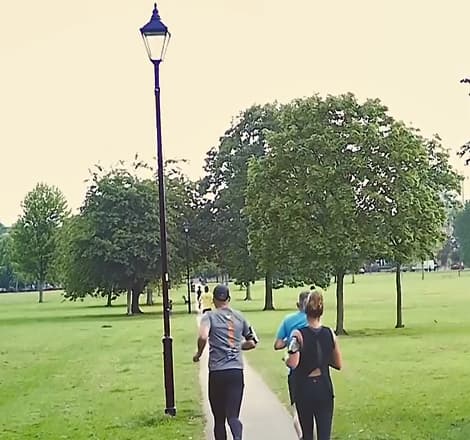 Our latest blog posts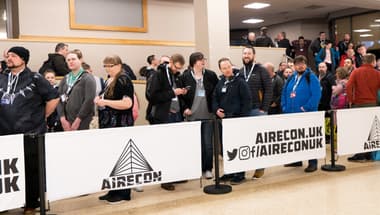 Harrogate has seen some events grow exponentially over a few years, thanks to the vision and hard work of the organisers but also the unique location.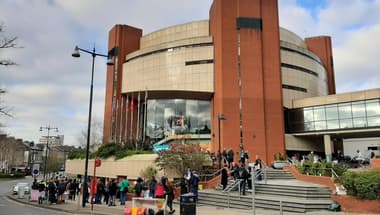 What is the impact of these business events to the local economy? Well, let's speak to some of the local businesses....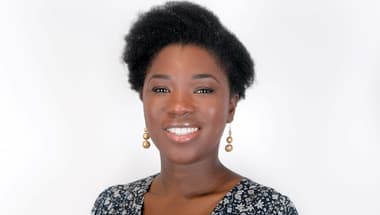 Get to know some of the key members who work hard behind the scenes to make your conference or exhibition a smooth and enjoyable experience.
Share