Flooring Show figures go through the roof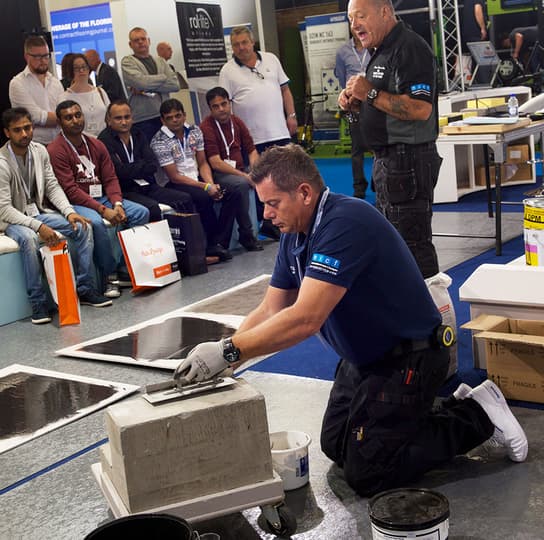 One of the longest running trade shows in the North of England enjoyed its best year ever at Harrogate International Centre.
The 54th Flooring Show attracted 190 exhibitors and saw an almost 10 per cent rise in visitors on last year, with 3119 people through the doors over the three days.
Also, in a first for the show, the event featured a sister exhibition, The UK Tiling Show, which saw 653 registered attendees and well over a thousand visitors coming in from the main event.
A spokesperson for the event said the inaugural Tiling Show attracted "quality visitors who were placing strong orders."
Harrogate International Centre director, Simon Kent said: "Considering that it's now being running for more than half a century it's great to know that the Flooring Show is still growing and evolving with us.
"It looks like the new tiling hall got off to a good start and the fact that the Flooring Show saw a 9.6 per cent rise in visitors is very good news.
"I'm sure next year's event will continue the successes."
The Flooring Show ran from September 18th to 20th and featured demo areas, seminars, ask-the-experts sessions and the return of the popular Carpet Fitter of the Year Award, which was won by a thrilled Mark Smurthwaite of MS Flooring.
Show Organisers, Wendy Adams Associates, have announced the next event will take place from 17 to 19 September, 2017.
Share