Former HCC technical manager remembers "disrupting" BBC's way of working at Eurovision 1982
As the Eurovision Song Contest returns to the UK once again, Tony Gill, former technical manager of HCC, recounts how the venue's cutting-edge AV facilities and talented team impressed the broadcaster—so much so they made the bold decision to bring the event to a North Yorkshire spa town in 1982.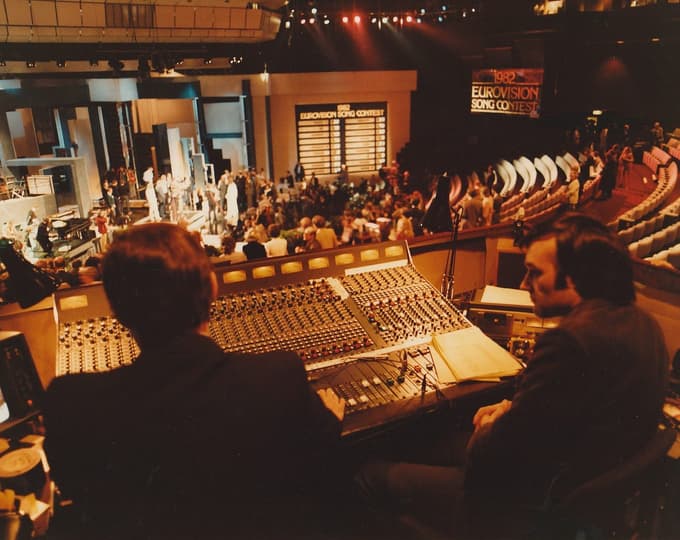 The UK won the right to host its seventh Eurovision Song Contest when Bucks Fizz won the 1981 contest in Dublin. The world was taken by surprise when BBC announced its decision to hold the event in Harrogate, North Yorkshire, at its brand-new conference centre.
When Tony Gill arrived in Harrogate in 1980 for the job as technical manager at what was then Harrogate International Centre, he was astonished to see a building that wasn't quite finished.
"The good side of that is that it really did allow me to influence how the building was developed, and that is primarily why when it finally opened it was so technologically advanced," says Gill.
Tony Gill, former technical manager of HCC, recounts how the venue's facilities impressed BBC—so much so they brought Eurovision to Harrogate.
Year: 2023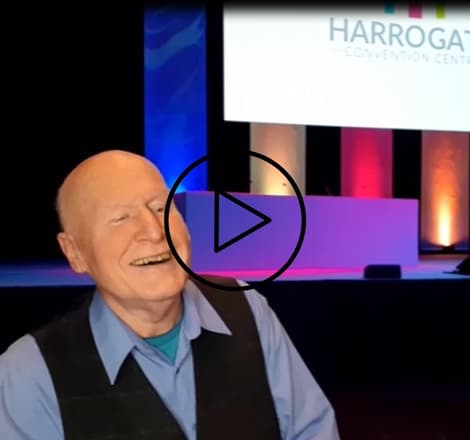 "We're going to bid for the Eurovision Song Contest."
It was the Monday morning after Eurovision 1981. "We came into work and Tony Miles, who was the Director of Resort Services at that stage, called the senior management team into his office and said we're going to bid for the Eurovision Song Contest," Gill recalls.
"Now you've got to remember, at this stage the building was nowhere near finished."
Despite it still being a bit of a construction site inside, one of the biggest selling points of what was then the Harrogate International Centre building is that it was designed for television.
"Things have moved on significantly since then, but given the kinds of technology that television were expecting and using at that stage, we were cutting-edge." says Gill.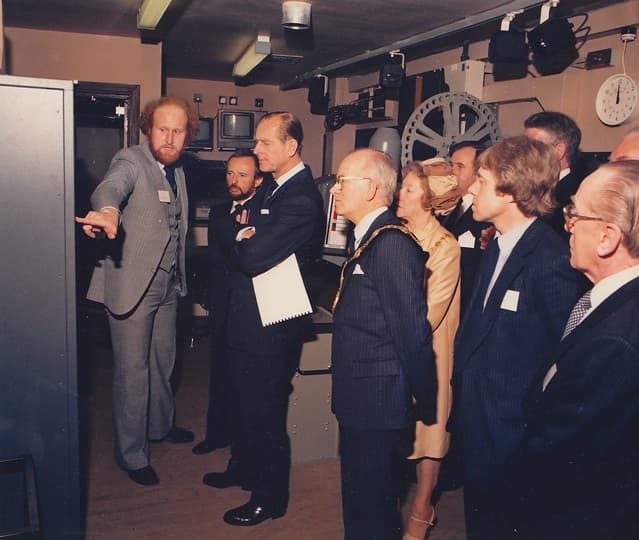 Over the past 41 years, the Eurovision Song Contest has far outgrown Harrogate and its conference facilities today with its participating countries increasing from 18 to 37, Harrogate Convention Centre, with its 2,000-seat auditorium complete with translation boxes and the latest lighting and sound facilities, was well equipped for live broadcast of large-scale international events back in the day, such as Eurovision 1982 which was seen by 300 million around the world.

A bid was submitted. Much to everyone's surprise, Harrogate made it into the finals. The conference centre was one of only two venues invited to give a final presentation followed by lunch at the BBC Television Centre.

"James Moir, who was BBC's Head of Light Entertainment and had overall responsibilities for the programme, said they were extremely impressed with our presentation and everything the centre was offering. He just had one question: 'is it going to be ready?' Gill recalls. "I said, 'I believe it will be'. He said, 'well thank you very much', and that was basically it."

Eurovision is coming to Harrogate
The decision to bring Eurovision to Harrogate was announced just before Christmas 1981, less than six months before the event which took place on 24 April 1982.
While traditionally the event had only gone to capitals or larger cities—in the UK it was London, Edinburgh and Brighton—the main considerations behind the decision to take it to Harrogate were probably to show the world there was life in the UK outside London, and that a purpose-built conference centre was opening in the spa town.

At this point, the team at the conference centre was in the process of taking over the building from the contractor and adding the final touches. It is, however, in this barely-finished venue in Harrogate BBC found everything they needed.

"BBC had very specific ways of doing things, and we actually disrupted that."
"BBC had very specific ways of doing things," says Gill. "They approached everything on the basis of 'this is how we do it'. And we actually disrupted that."

Instead of bringing their own lighting, sound, control systems and operators which were supposed to be more advanced than what most venues could offer, BBC found everything they needed here at HCC.

"We actually had the first installation in this country of the Rank Strand palette, which was one of the first computerised lighting desks. BBC looked at that, and said, 'We'd actually like to use that. However, we don't have anyone who knows how to operate this. Do you have somebody who can operate this?' I went, 'yeah, him'."
The responsibility of lighting the Eurovision Song Contest fell on Alastair Scott, an 18-year-old technician who was trained to operate the system. Scott would go on to become the managing director of an international event production company
"We also had one of the first big theatre mixers from a company called Midas, again ground-breaking in as much as we were the first people to receive one. We had a conference system and a full-blown concert system; that was unheard of."
BBC ended up using HCC's sound system. Through Gill's referral, they also had Tony Cockle (pictured in first photo), managing director of Formula Sound who manufactured the concert system, operate the monitor mixing desk.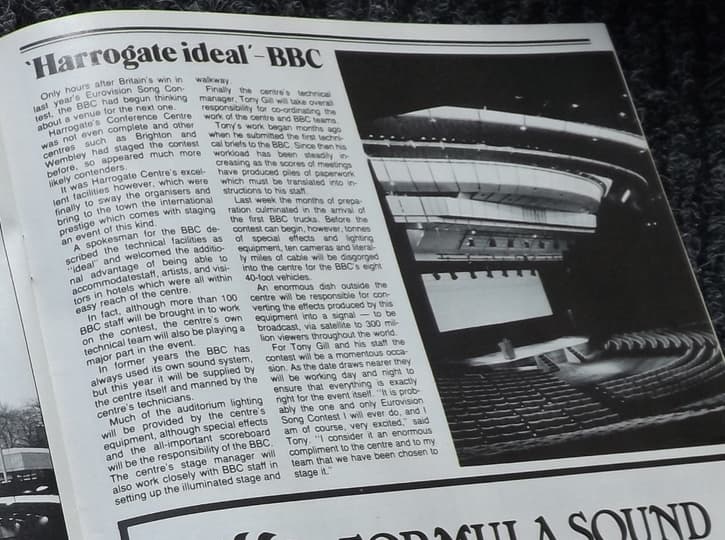 As a kingpin of broadcasting, BBC found themselves "bemused" at the level of assistance and technical facilities that the venue was offering. Gill recalls one of the senior employee of the Light Entertainment team asking him if he was trained by the BBC, because he had "anticipated pretty much everything that [they needed]".
An events professional with 50 odd years of experience under his belt, Gill's memory of the minute details of working on the Eurovision Song Contest says volumes of the effect it has on everyone that worked on it.

"It was truly exciting, especially from our perspective, I must emphasise it's a team effort—the first time an in-house team has been that closely involved," says Gill. "It is a very important milestone in what is a very long career. Certainly at the time it was a massive milestone for HCC at such an early stage in its existence."

The Grand Final of the Eurovision Song Contest 2023 will take place in the Liverpool Arena next to the River Mersey on Saturday 13 May with Semi-Finals on Tuesday 9 and Thursday 11 May.
Our latest blog posts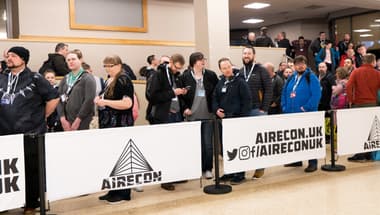 Harrogate has seen some events grow exponentially over a few years, thanks to the vision and hard work of the organisers but also the unique location.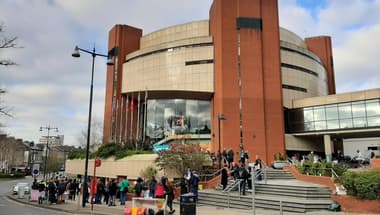 What is the impact of these business events to the local economy? Well, let's speak to some of the local businesses....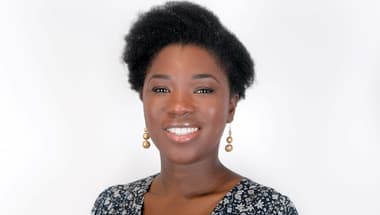 Get to know some of the key members who work hard behind the scenes to make your conference or exhibition a smooth and enjoyable experience.
Share