British Transplantation Society and NHS Joint Congress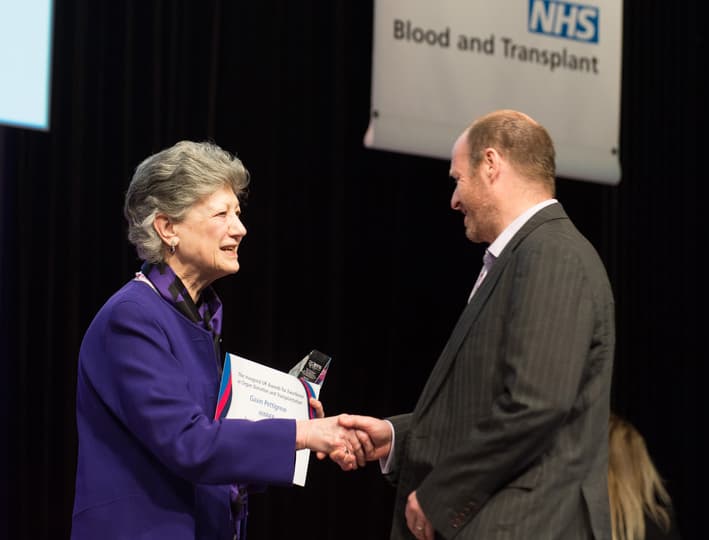 As a world-class conference venue, Harrogate hosts some incredible meetings of minds. From those shaping the political landscape to those forging industry – and in this case - experts dedicated to saving lives.

The NHS: Saving Lives
In March 2019, we welcomed 775 delegates for the NHSBT Organ Donation and Transplantation and British Transplantation Society joint congress.
NHS Blood and Transport look after blood donation and transplant services across the UK. The British Transplantation Society is actively involved in developing national policy and developing scientific, clinical and ethical practices.
Hosting 25 stands, the congress brought the transplantation and organ donation communities together to share best practice and expertise.
Based around the theme of communication, the three-day conference united clinicians, surgeons, laboratory scientists, nurses and transplant coordinators.
Why Harrogate?
The British Transport Society had previously held their 2017 congress at Harrogate Convention Centre, and booked to return in 2019 before the decision to hold a joint congress had been made. The feedback from their 2017 delegates was extremely positive, which cemented the decision to make 2019 the year of the joint congress.
"The events team at Harrogate are incredibly supportive, a joy to work with and even though they obviously deal with hundreds of organisers every year, seem to really care about our event." Organiser, Candi Bond Gunning
At the heart of a stunning spa town renowned as one of the UK's most attractive conference destinations, we welcome repeat and return bookings. With excellent value and transparent pricing, our award-winning events team pride themselves on exceptional client service. Our catering partners CH&CO also boast a Royal Warrant for services to HRH the Queen.
We can tailor services to ensure the success of your event. Make an enquiry now.
TO MAKE A BOOKING ENQUIRY
Call 01423 537474 or fill out and submit this form.