A Booming Brian Blessed Blows the Socks off Audiences at the Royal Hall
BRIAN Blessed performed to an appreciative audience at the Royal Hall in Harrogate on Sunday (15 March).

It was a triumphant close to the 2020 Harrogate Film Festival, which began the week with another octogenarian, film-director Ken Loach, who gave an inspirational audience Q&A after his latest screening of his film 'Sorry We Missed You.'
Cause UK, who secured both Blessed and Loach for the festival, aims to promote good causes and agendas via programming inspirational events and supporting the arts.
Blessed did not disappoint.
His booming 'Gordon's Alive' opening and sonorous voice was in full throttle. Not for the faint-hearted, Brian filled the stage with anecdotes of growing up in Mexborough, a coal miner's son, making it on Broadway and the West End in Andrew Lloyd's Webber widely successful 'Cats' with Judi Dench, and his actorly escapades with Peter O'Toole, John Gielgud and Alec Guinness at the Bristol Old Vic and the Royal Shakespeare Company. His stories held the audience spellbound.
A famed raconteur, Brian's exuberant 90-minute show was full of defiant poignancy. "We will beat this virus," he repeated, calling the Harrogate-audience the 'bravest' he's seen as all West End Theatres had now closed.
At 83, Brian is a force of nature. He spoke movingly about kissing his wife - the '70s screen siren, Hildegard Neil - for this first time in Harrogate, who he told the audience was now sadly ill with cancer, to his love for rescuing animals. Brian said all proceeds from his appearance fee will go to the Born Free Foundation and the RSPCA.
Brian spoke of having a hotline to Sir Kenneth Branagh and Buzz Aldrin no less.
He exuded positivity, a relish for life, and maintained an electric energy. Brian's love of science, space and the stars threw the audience into philosophical wonder: "We are all astronauts travelling through space 60,000 miles an hour on rocket ship Earth, so when you wake up tomorrow morning you'll be in a different part of the universe!" he said.
Brian has conquered Everest, Kilimanjaro and completed 80 hours of astronaut training.
He encouraged the audience to 'live your dreams', saying we all have our Everest to conquer, whether it is using a Zimmer frame for the first time, sorting the greenhouse or going for a job, encouraging us to 'go for it' reach for the stars and whatever the world's problems, including Coronavirus, he affirmed: "We will make it!"
Brian recited a beautiful soliloquy from Shakespeare's famous Henry V: 'Once more to the breach dear friends!', told hilarious jokes, and ended with a tenor soprano performance impersonating Pavarotti.
The audience leapt to their feet in rapturous applause with a standing ovation.
With a triumphant, "Don't let the bastards get you down!" the national treasure exited the stage. A rollercoaster evening of intimacy and belly laughs made for an unforgettable life-affirming evening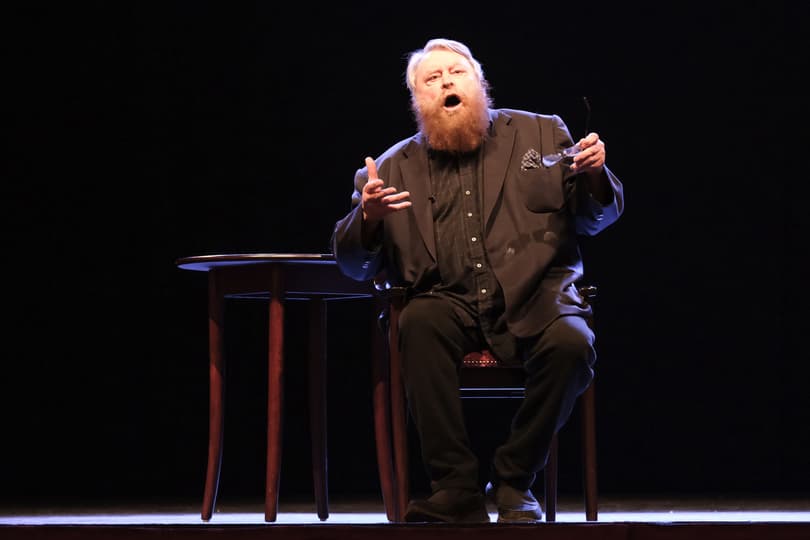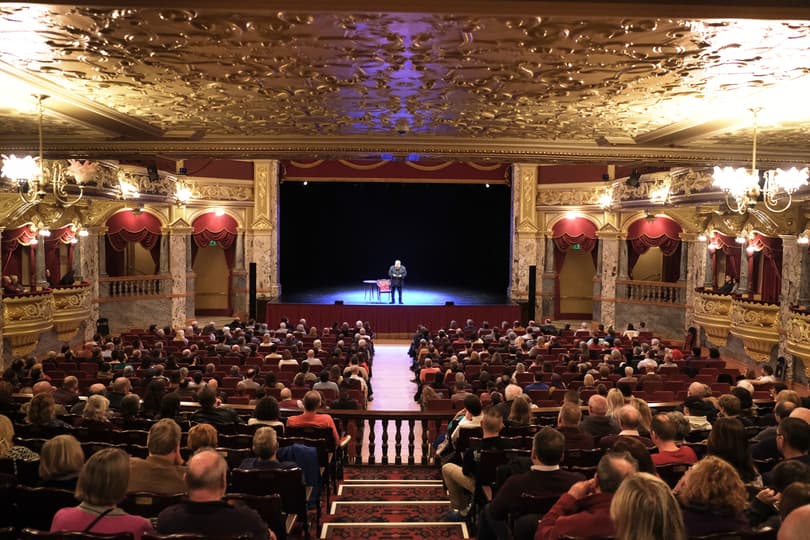 Share