Coronavirus Precautions (COVID-19)
We have no plans to cancel any events at Harrogate Convention Centre and Royal Hall, at this stage.
We will continue to monitor and act on advice from the (UK / Irish) government and the World Health Organisation, regarding precautions on Covid-19.
Attendees from outside the (UK / Ireland) should make themselves aware of advice from the (UK / Irish) government website, keep up to date, and follow the advice.
We will continuously monitor the situation and implement appropriate health and safety precautions to ensure our commitments to the safety of our attendees.
Appropriate measures are being put in place at the venue, including multiple hand-sanitisers, and training of all staff on hygiene measures.
We advise all attendees to practice safe hygiene measures including, not shaking hands with other attendees, thoroughly washing hands regularly, using the hand sanitizer provided, and sneezing into tissues followed by immediate and appropriate disposal, in bins provided.
We will continue to monitor the situation and provide updates if the situation changes.
We look forward to welcoming you to Harrogate.
Useful links;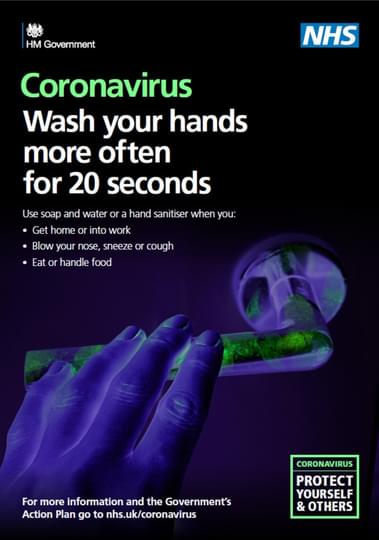 Share