Three more years for major Harrogate exhibition in strong start to 2017
Harrogate Convention Centre has secured another three years for one of its big annual exhibitions and won a major new conference in what has been a strong start to 2017.
Organisers of the Harrogate Homebuilding & Renovating Show have signed up to bring the three-day public event back to the venue until 2019. Last year the event attracted around 11,000 visitors to the town.
Meanwhile, the Convention Centre has announced it will host Spring Harvest in April next year - a large religious conference expected to bring 2000 people to Harrogate for five days. This is the first time the event has come to the venue and it is hoped organisers will make the Convention Centre a regular home for the event.
Brian Dobson, head of sales and events at Harrogate Convention Centre, said: "These are two excellent contracts because they are not only a boost to us as a business but also to the town.
"We have secured thousands of extra visitors to Harrogate, which is always a good thing for the local economy.
"There was good news too from the organisers of our first two big trade exhibitions of 2017, Christmas & Gift and the BIGGA Turf management Exhibition (BTME), which both reported a rise in visitor figures."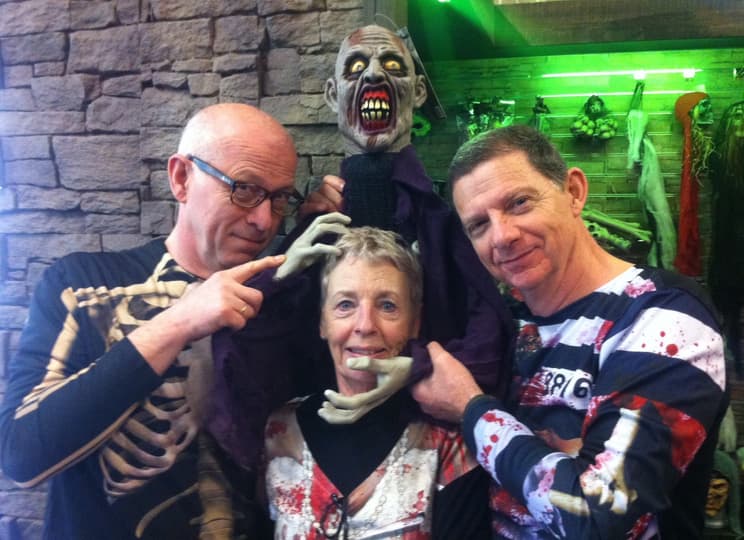 Held in mid-January, BTME saw 4,460 visitors through the doors at Harrogate Convention Centre, up 10 per cent on 2016. The Christmas & Gift Show, held in the first week of January, enjoyed a five per cent year-on-year visitor rise and welcomed 5000 people.
The good news for the Convention Centre comes after a busy first quarter which has also seen the business undergo a change of name and rebranding, publish a new website and launch its ambassador programme.  
The coming month will see the pace maintained at the Convention Centre as it welcomes the return of the BBC Good Food Show from May 5 to 7 and The Stitching, Sewing and Hobbycrafts Show, which comes to Harrogate for the first time from May 11 to 13.
Meanwhile, animal experts from around the world will be at the Convention Centre for the five-day International Sheep Veterinary Congress, which begins on May 22.
Notes to editors
Harrogate began hosting events in 1835 with the opening of The Spa Rooms, which stands on the site of today's Hall M. Our first major event was in 1884 when we welcomed the British Medical Association.

The Royal Hall opened in 1903 as a home for social events and, in later years, exhibitions and conferences.

The iconic main auditorium opened in 1982, with the very first event being the Eurovision Song Contest.

Today Harrogate Convention Centre welcomes more than 300,000 visitors every year.

The business was worth an estimated £60million to the local economy in 2016/17, thanks to visitor spending in Harrogate businesses.

Harrogate Convention Centre is owned by Harrogate Borough Council.
Share