Exhibition season begins in Harrogate as two major public shows sign long-term contracts to return in coming years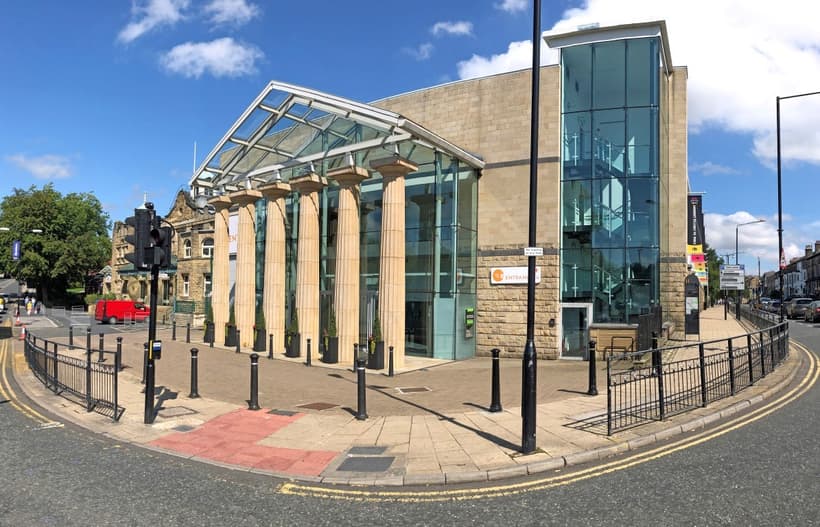 13 October 2022 - Harrogate Convention Centre (HCC) has signed long-term contracts with The Knitting and Stitching Show and Northern Homebuilding & Renovating Show, which will return to the spa town until 2024 and 2025 respectively, bringing thousands of visitors to the Victorian spa town ahead of the holiday season.
The Knitting and Stitching Show
Established in 1987 and held in Harrogate for the first time in 1992, The Knitting and Stitching Show this year will take place in the North Yorkshire town on 17-20 November, featuring hundreds of specialist craft suppliers from yarn, fabric and beads, to sewing machines, patterns, haberdashery and kits; breath-taking displays of textile art in the textile galleries; a huge variety of workshops, as well as inspiring and informative demonstrations.
Currently contracted in HCC until 2024, the four-day show is expected to attract 16,000 visitors, generating an estimated economic impact of £480,000 on the hospitality trade of the spa town.
The show's London edition at Alexandra Palace welcomed 21,000 crafters this year and is the largest textile event in the UK.
Northern Homebuilding & Renovating Show
Taking place on 4-6 November, Northern Homebuilding & Renovating Show Harrogate features over 240 exhibitors, thousands of products and services, free expert advice from architects, planners and builders, as well as more than 40 sessions of free daily seminars and masterclasses. The show is expected to attract over 10,000 visitors, bringing an estimate economic impact of £320,000 to Harrogate, and has confirmed to return until 2025.
With the ongoing energy price hikes predicted to put millions of people into fuel poverty, the show this year puts an emphasis on home energy efficiency solutions, offering free energy advice on how to save money on bills and reduce carbon emission. Industry leaders in home heating efficiency will also share on topics including how to retrofit and upgrade the heating in older homes, choosing a replacement boiler, effective draft proofing, secondary glazing and more.
Nick Noble, Commercial and Events Director, Future, commented: "Harrogate is a great venue for attracting an affluent audience to our Northern Homebuilding & Renovating Show and we are looking forward to returning next month. With this year's show focusing on our Home Energy Hour, and experts from our Home Energy Academy speaking about energy-efficiency and how homeowners can adapt their properties to save money on energy bills, we're confident it will be the must-visit show this winter."
Michael Constantine, Head of Operations, Harrogate Convention Centre, said: "With an accessible location well connected by public transport, a unique spa heritage, an affluent local audience as well as superb venue facilities and expertise, Harrogate is a premier exhibition destination in the North and organisers see value in our offering. We are very pleased to cement long-term relationships with such major public shows as The Knitting and Stitching Show and the Northern Homebuilding & Renovating Show and look forward to welcoming them to Harrogate in November."
The two shows form part of the exhibition season in Harrogate, with eight shows—three trade and five public catering to a variety of trades and interests—opening between October and January 2023, bringing tens of thousands of visitors and exhibitors to the North Yorkshire spa town.

Upcoming trade exhibitions in Harrogate include Harrogate International Nursery Fair (16-18 October) opening this Sunday, Christmas & Gift (15-18 January 2023) and BIGGA Turf Management Exhibition (BTME, 24-26 January 2023), while public exhibitions include the Great White Food Festival (28-30 October), Northern Homebuilding & Renovating Show (4-6 November), Thought Bubble Comic Festival (12-13 November), The Knitting and Stitching Show (17-20 November) and Country Living Christmas Fair (1-4 December).

Our latest blog posts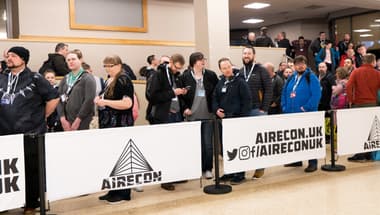 Harrogate has seen some events grow exponentially over a few years, thanks to the vision and hard work of the organisers but also the unique location.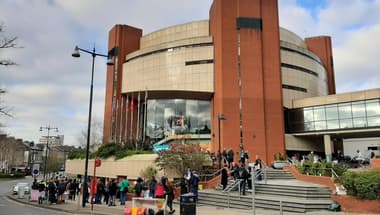 What is the impact of these business events to the local economy? Well, let's speak to some of the local businesses....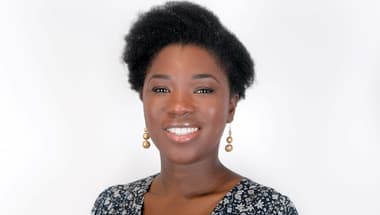 Get to know some of the key members who work hard behind the scenes to make your conference or exhibition a smooth and enjoyable experience.
Stay Informed
Be the first to know about upcoming events at Harrogate Convention Centre in music, comedy, the arts as well as exhibitions by filling in the form below.
You can let us know what you'd like to hear about, and can unsubscribe at any time. We won't share your information with any third party.
Share