Harrogate in Fashion as Exhibition Signs up until 2023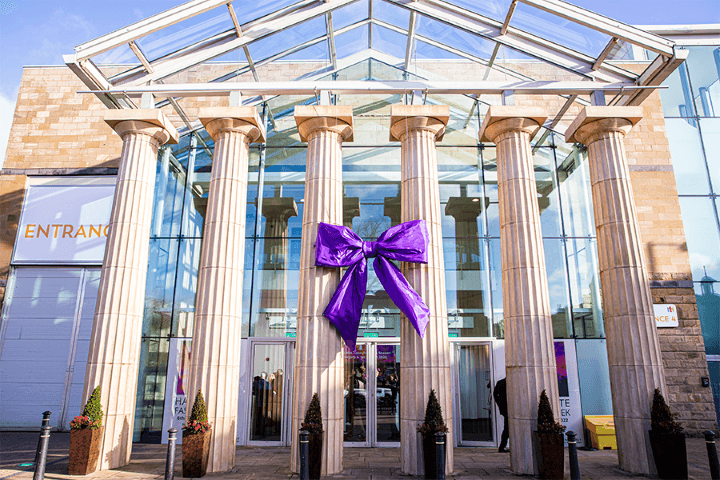 11 February 2022, Harrogate -- Harrogate Convention Centre welcomed the return of Harrogate Fashion Week this February, with its summer exhibition to return in July, as it is set to grow into a leading bi-annual event for the fashion sector.
Organisers have booked Harrogate Convention Centre for the next two years into 2023 for its twice-yearly exhibitions aimed at independent fashion retailers across the UK.
It follows the successful return of its first exhibition last August in the spa town, after the cancellation of its summer 2020 and winter 2021 shows, due to the pandemic.
Harrogate Fashion Week was launched in 2018 by organisers Wendy Adams and Sarah Moody, and has despite the recent challenges, grown from strength to strength.
Adams said: "This February will be our biggest show to date. We have over a hundred brands, up from 80, so we're really pleased. It's not a huge show, with around 700 visitors across two days, but we're building that to 1,000 per day, as we continue to secure some really great brands."
Adams, who has been organising exhibitions in Harrogate since the 1980s, including Bridal Week and the Flooring Show, said Harrogate was the 'right time' and 'right place'.
She said: "We anticipated the future of the competition and thought the time was right to return fashion back to Harrogate. We've benefited from keeping prices as low as we could and include as many add-ons to give agents and brands value for money."
Adams added: "I think Harrogate Fashion Week will definitely go from strength-to-strength post-pandemic, based on the fact we're getting more brands coming to us because they feel the other shows don't work for them anymore or they're pricing themselves out of the market. The pandemic has been tough but our exhibitors trust us and like our personal touch, and we're seeing new exhibitors choosing Harrogate as their main show of the season."
Adams said: "We were really pleased to get back to a face-to-face show in the fashion industry. Harrogate Convention Centre is right in the heart of the town with the hotels within walking distance, and so many restaurants and bars for networking out of hours, which is a huge part of the attraction. Harrogate is a lot more accessible now with direct train links from London and Leeds/Bradford Airport close by for buyers coming from Ireland. Our visitors like that they can park at a hotel and just walk everywhere, and it's a safe and pleasant environment. They just really like the whole atmosphere of Harrogate."
Paula Lorimer, Director of Harrogate Convention Centre, said: "Harrogate is in a very strong position to bounce back positively and help return confidence to the exhibitions sector. Our convention centre boasts beautiful parks and gardens on its doorstep, and Harrogate is an easy walkable town. These assets have become more valued since the pandemic. It's ideal for after-show networking and unwinding, with its independent shops, bars, cafes and restaurants. It's a desirable backdrop."
The historic spa town is situated right in the middle of the UK, next to the Yorkshire Dales with easy access by road, rail or air with Leeds Bradford Airport just 12 miles away and LNER's new daily trains direct from London.
Harrogate Convention Centre had to go completely dark as an events' venue as it was redeployed by the NHS as a Nightingale Hospital. Harrogate Fashion Week is one of a string of newly signed returning exhibitions with two-, three- or four-year contracts at the venue.
Lorimer added: "These stalwart shows provide a financial backbone to our venue and the wider town, and it's heartening that we've had such a positive bounce back since re-opening. The events we've hosted to date have shown a real appetite for live in-person events, where buying confidence is strong and attendance matches or near matches pre-pandemic figures."
Share