Everyone's a winner as board games boom
ROLL the dice, shuffle the cards…so far, so retro.

For those (of a certain age), the 'get out of jail free' card, the 'bzzzzz' of Operation, and high stakes of Buckaroo will bring back warm, fuzzy or – let's admit it - murderous memories.
Rainy days, family Christmas's, sibling rivalry. It's a potent combo. But board games are back, and they're big.
Airecon – the analogue gaming festival – took place at the Harrogate Convention Centre 13-15 March 2020.
Approximately 2,800 people got their game face on, with a total footfall of 4,000-5,000 visitors during the three-day festival.
And it all began in the Leeds living room of Mark Cooke, now 38, who in 2015 had the house to himself as his wife was off on a hen weekend. He invited 20 mates to play board games, as a 'bit of a joke' that is now, 'a bit out of hand'.
The following April, Mark's mini-convention moved to a church, with 100 players, so he did it again in October for 250. Then in 2017, he brought it to the Harrogate Convention Centre, Hall D to be exact, attracting 650 visitors. 2018 (Hall Q) rose to 1,400. In 2019, it took over Halls Q and D combined and saw 2,000 gamers. 2020, up to 2,800 visitors arrived – a 40% rise – with a 5,000 footfall throughout the course of the long weekend.
Continues...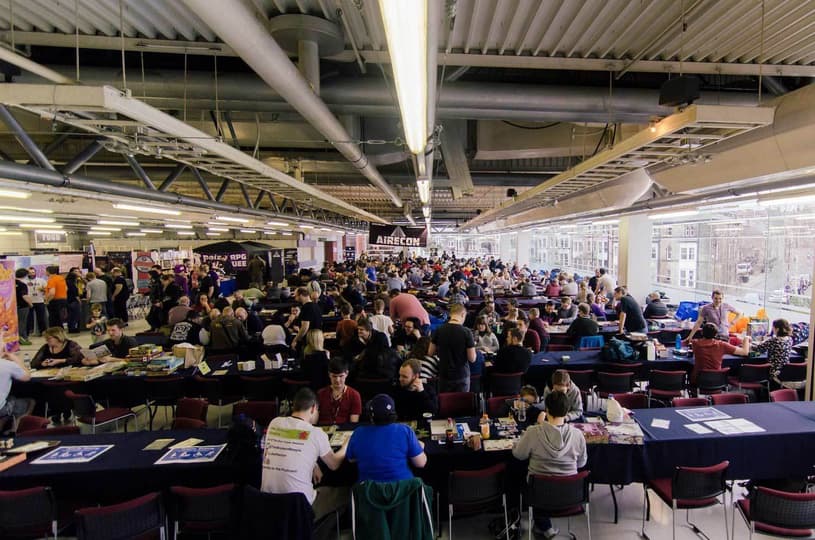 Rules of Friendship
Mark puts his love of gaming down to the fact his parents were in the army, they moved a lot. Board games were their one constant. They could take the games wherever they went. Mark continued the hobby, so much so, six months ago he began a new job to run his own board game company.
The undoubted joy of board games is the chance for a digital switch off, to meet human beings in the real world. It sounds simple, but it's revolutionary in an age of iPhone enslavement.
Mark said: "I think I'm a fairly social person and board gaming is a shared activity that gives everyone something in common – so even if someone is not so great at social situations, it brings them out of themselves. You don't have to worry about your family history or whatever, you just start chatting about the game and then make really good friends."
It is, Mark says, a Festival – they have a bar, food trucks, and take the party to town. It's also family-friendly with a Family Zone that specialises in board games for kids.
Stranger Things
Nostalgia plays a part, (see the '80s revival, thanks Stranger Things), for that age group who knew life before it was constantly plugged in, but people of all ages attend - from teens to those in their 80s.
In fact, the gaming trade says it's the younger generation that will drive the predicted global increase in the playing cards and board games market, which is anticipated to reach $21.56 billion by 2025.
It notes a rising preference of Millennials for old school games during social gatherings with modern games like 'Settlers of Catan' introducing new players to the market and creating cult followings and communities.
China, Germany, France, the US – all have board gaming scenes, with dedicated clubs and cafes. There are around 3,000 new board games released to market every year.
Mark says the spectrum is so huge, players can choose games that last 5 minutes to 10 hours. There are space games, war games, (even, eh-hem, games such as Pandemic Legacy about diseases taking over the world, and your role is to keep them at bay). Forget binge watching Netflix, this takes stamina. It's worth noting too, in the context of the Coronavirus, just 10 of the 2,800 people booked cancelled.
The pull of the festival is explained by Mark as part of a movement that's reacting to our virtual loneliness and social isolation. In his home Leeds, there's a different board game club he can go to every night of the week.
But it's not about ignoring the internet. The modern board game can mix augmented reality and use Apps, and much of the gaming community shares tips via YouTube and make friends via Facebook - like the Board Game Group, that has 100,000 members.
Watch the interview with Airecon Founder, Mark Cooke...
Airecon Analogue Gaming Festival
Studio: Ben Davis
Director: Ben Davis
Year: 2020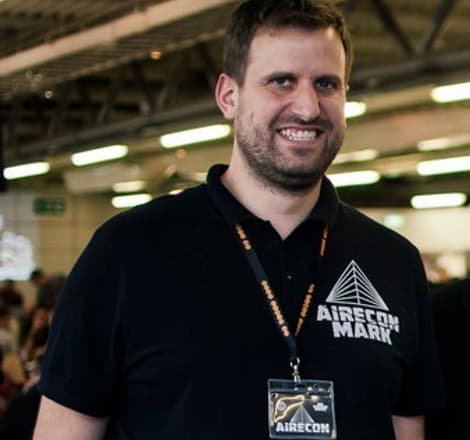 Game Face On!
What if you're a novice? Don't understand the rules? Aren't one of the gaming gang?
The board game community, Mark said, is renowned for its inclusivity and warm welcome. He has a team of people ready just there to teach you how to play.
It's the equivalent of knocking on your friend's door asking them to come out to play – as an adult. A release from the real world.
For those that do struggle with social situations, the festival offers a quiet gaming area, and are working with the charity Roll Through It, who will offer a safe space to those feeling anxious, signposting them to support, or just playing a game with them in a calm space.
Airecon also brought its friends from the hugely popular Thought Bubble (a comic-con festival that took over the convention centre last year and returns this November), who set up a space with comic books and graphic novels, with bean bags.
Continues...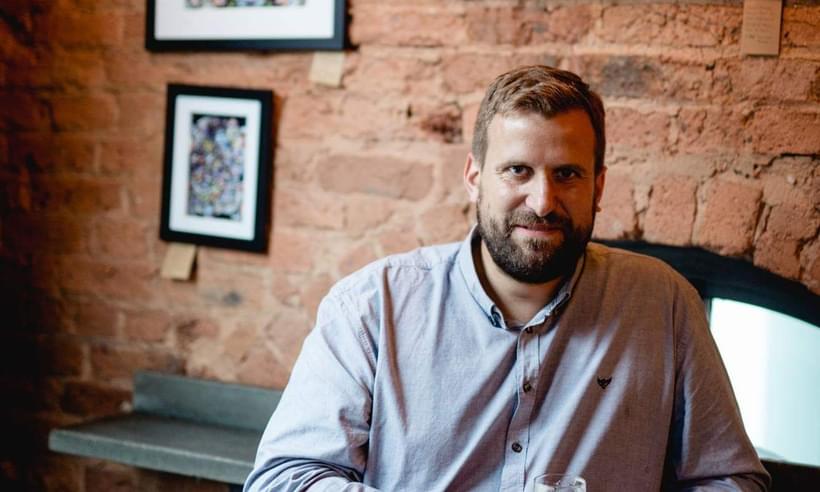 It Has to Be Harrogate
Sitting around a table for hours on end, you could be in an airport hangar but Airecon has built its festival in Harrogate - and for good reason. As a walking town, families can attend the festival, split up, go shop and spa, or hang out in the parks or visitor attractions.
Mark said: "People come from all over the UK, Europe and America as well, but it's like friends re-uniting having great times. So, they'll play games, but they'll also go to an Escape Room, some will go to the Turkish Baths, some do the Park Run, and people will arrive early and start playing games in the pubs."
Many of the delegates are also planning to join the earlier bird running crew Mark said. Often gaming continues through the night in our wonderful hotels and bed-and-breakfasts
Unlike soulless locations, Harrogate is crammed with character, Indy shops, fantastic bars, and is rich in restaurants.
On Thursday night, proceedings officially start at Major Toms who welcome attendees with a drink's night. The convention team worked together with the wider town to roll out a new 'town welcome' scheme too, bolstering Harrogate's reputation as a conference, events and visitor town.
The town welcome included a hosted pop-up pod in the railway station (from 10am-5pm on Friday, and 9am-1pm on Saturday) handing out maps, and sign-posting delegates to bars, restaurants and shops. Banners appeared across town declaring, 'Harrogate Welcomes Airecon', with flags on lampposts along Cheltenham Parade and Kings Road, roundels in shop windows, and flags outside the shopping centre. There was also a pop-up stand in the exhibition hall with maps and tourism info.
It was fitting Harrogate is rolled out the town welcome initiative for a festival that's all about embracing the real world, real people and friendship.
Anyone can rock up on the door too. Go to the event web page here for more on information on next year's Airecon festival in Harrogate.
#airecon #thinkharrogate
Share