Harrogate: The Medical Legacy
There is a brown plaque in Harrogate that feels recharged with meaning since our venue was chosen as a Nightingale Hospital.

It reads:
"Florence Nightingale visited Harrogate in 1852, in company with her aunt, staying in this York Place house then occupied by Mrs Wright's lodgings. She went on to improve the wretched hospital conditions of British soldiers in the Crimea, reform medical and sanitary standards and raise the quality and status of nursing."
The world's most famous nurse was visiting our famous and fashionable spa town to 'take the waters'.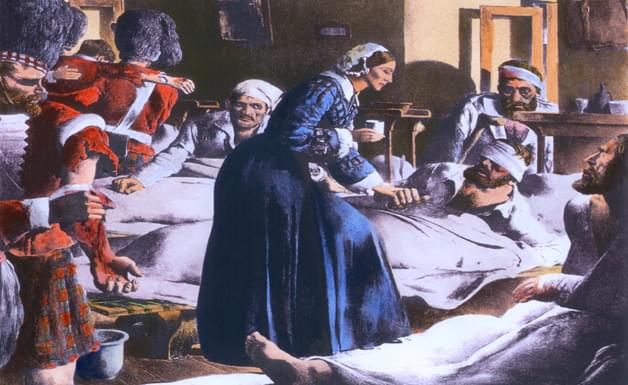 Something in the Water
The spa waters were discovered back in 1571 by William Slingsby. The minerals in the waters were considered to offer more than just well-being. In 1596, Dr Bright, personal physician to Queen Elizabeth 1, dubbed Harrogate "The English Spa".
By 1700, Harrogate was well established as a spa, with many promotional leaflets produced by the medical profession. In 1835, The Spa Rooms were built (now the site of Convention Centre's Hall M) and in 1884, the prestigious British Medical Association held its annual conference in Harrogate.
Harrogate's expansion in 1700 was linked to the 88 springs, and the fashion of 'taking the waters' with the highest concentration of different mineral springs than any other town in the world.
The Royal Baths were officially opened in 1897 and were said to be the most advanced centre for hydrotherapy in the world. Visitors included Charles Dickens, Oscar Wilde, Winston Churchill, and members of every European royal family.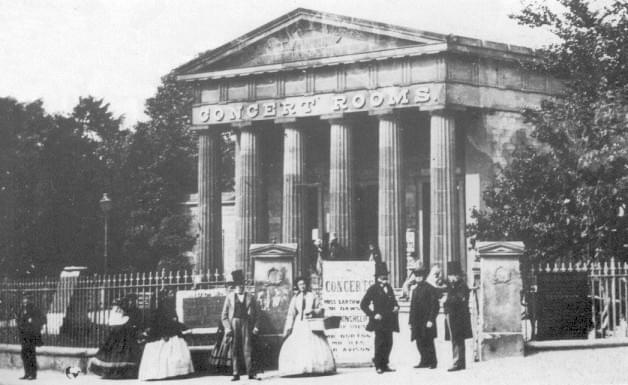 A Tale of Gallantry
Then, another remarkable woman, The Grand Duchess George of Russia, continued the medical legacy of Harrogate into World War One.
The socialite daughter of the King of Greece was stranded in the spa town when hostilities broke out. She established several military hospitals in Harrogate, nursing around 1,000 wounded soldiers. Her tale of gallantry is due to the Duchess first visiting Harrogate in 1910 after one of her children fell ill – she was recommended the 'fashionable cure' – a trip to Harrogate's Royal Baths. She returned in 1914 after a family doctor suggested her child would benefit from a return to Harrogate for the "bracing air". War broke out, and she was unable to return to Russia.
Her zest to help saw her convert a private house into a 12-bed hospital in just six weeks. She recruited a doctor and nurses, and tended to the soldiers herself. According to local historian Malcom Neesam, who recounted this colourful history, she and Princess Victoria were 'seen carrying an amputated leg out of the operating theatre.' She hired the Royal Hall for concerts to entertain the soldiers, and went on to open two more hospitals and a convalescent home.
When a journalist visited the Grand Duchess's apartment in Rome - a few months before she died - the journalist wrote:
"Hiding the wallpaper, there were countless framed photographs. Of her hospitals in Harrogate, of groups of wounded Tommies, and grateful letters sent to her. It was her shrine. I was too moved to speak."
Freedom from Stress
By the 1930s, spa tourism declined, a victim of the Depression. But a strong entertainment strand had also been part of the spa legacy. The restorative treatments were prescribed by doctors, part of a routine that included regulated diet, exercise, water drinking and 'freedom from stress' through entertainment.
Bradford innovator Samson Fox was a wealthy businessman and inventor who came to Harrogate after it was thought he suffered a breakdown from overwork in 1878. He came for a 'rest-cure', an experience that led him to making the town his permanent home in 1882.
At the time, Harrogate was undergoing major improvements, including a new centre of entertainment to cater to visitors during their stay. Entertainment was seen as part of stress-relief in the greater Spa cure. Samson Fox became Mayor of Harrogate in 1889 and used his fortune to support the arts, so its perhaps fitting that his descendants are the famous Fox acting dynasty.
'Bottled the Sun'
Fox was known for his innovations and philanthropy. He paid for the construction of a plant in Parliament Street to light the town centre with Water-Gas. Visitors came to Harrogate from all over the country to see how "the Mayor of Harrogate had bottled the sun".
He was instrumental in the building of Harrogate's own Kursaal. The Kursaal, the German name for "Cure Hall" provided stress relief through entertainment. Samson paid for delegates from Harrogate to travel across Europe to inform the building of a Kursaal (renamed the Royal Hall) in Harrogate. It opened in 1903, dubbed the "palace of glittering gold." The Royal Hall is now part of Harrogate Convention Centre.
A Convention Town
Although the British Medical Association held its annual conference in Harrogate back in 1886, it wasn't until after World War Two that the council began repositioning the town to promote its facilities for conferences. In 1981, the Convention Centre, as it stands today, was opened. Now a world leading facility for events, conferences, exhibitions and entertainment, our story is rooted in our town's history.
Today, tourists still come to enjoy Harrogate for its well-being offer – the Turkish Baths were restored to their Victorian splendour in 2004 – and the many of our hotels are renowned for their spa offer. The town is famed for its RHS Gardens and famous Stray and its restorative outdoor space.
Fittingly, Harrogate Convention Centre has built a reputation as a home for medical conferences, hosting numerous medical societies and associations. The town is perfectly positioned to engage leading academics in the medical sector, with Leeds and York universities on its doorstep. It's also home to one of Europe's leading medical research companies.
Delegates return year-on-year thanks to our world-class venue, but also because Harrogate has such a special medical heritage. To underline our story our Ambassador list includes leading surgeons, NHS directors and medical researchers.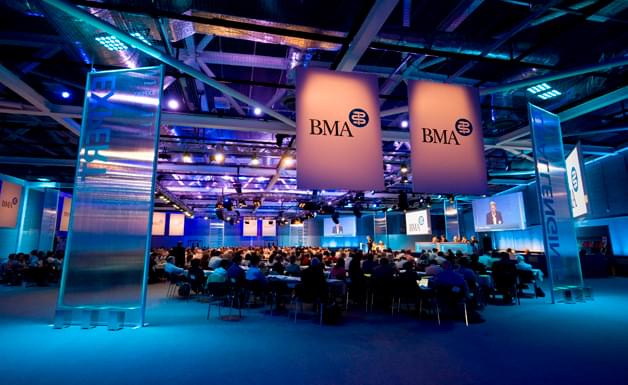 The Legacy Continues…
One of the most powerful images in the news media during the construction of the Nightingale Hospital in our venue, was that of the stark and looming oxygen tanks outside the beautiful Royal Hall.
It's an image that perhaps captures Harrogate's unique story and our remarkable medical heritage.
Harrogate – its very existence – is rooted in the medical spa treatments that shaped the town. The Nightingale Hospital is the next step in Harrogate's medical history and legacy as our venue continues to serve Harrogate in the future.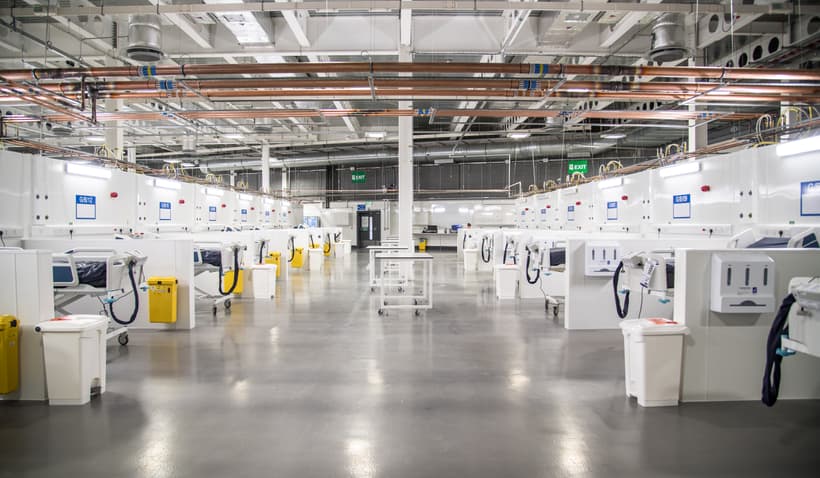 Case studies
What you're saying about us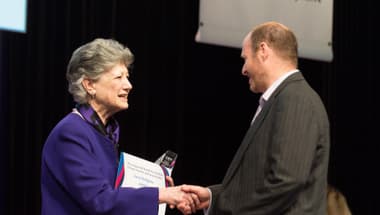 Harrogate hosts incredible meetings of minds that shape political landscapes and forge industry, and in this case experts dedicated to saving lives.
View all
Share