Honouring Victims of Terrorism—by Making Events Safe
Since events resumed after the pandemic, organisers, venues and event goers have taken extra health and safety precautions to guard against Covid, but what are we doing to protect ourselves from other risks?
The United Nations designated International Day of Remembrance and Tribute to the Victims of Terrorism is coming up this Sunday (21 August), and many may agree, the best way to honour the victims is to learn from past experience and take action to prevent further loss of innocent lives.
In recent years awareness for event security in the UK has been increasing. The 2017 Manchester Arena bombing that killed 22 people has been a painful reminder that the threat of terrorism is real and no place is exempt. The public and the events industry both recognise how everyone can, and should, play a part in making publicly accessible spaces safe, and work has been underway to stipulate a legal duty for venues and organisers to protect, as well as to educate the public on the appropriate response to suspicious situations.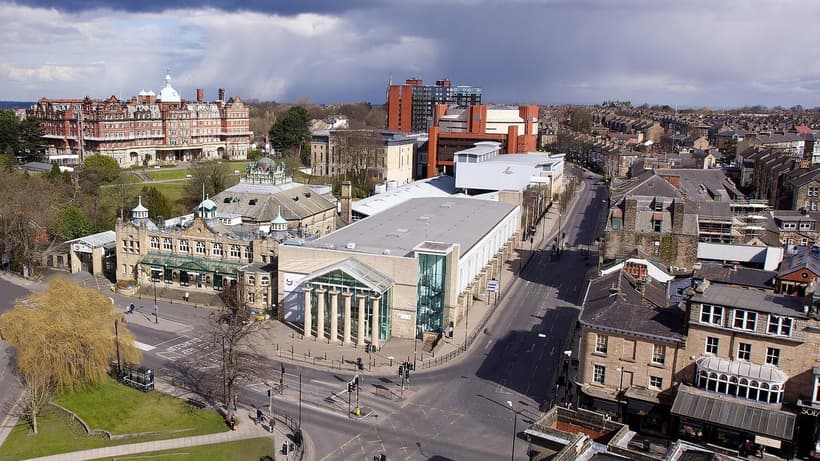 Protect Duty, also known as Martyn's Law
For many event profs, memory of the 2017 Manchester Arena attack—one of the deadliest in British history—may be still fresh. As a result of years of tireless campaigning by Figen Murray OBE, mother of Martyn Hett who at 29 years old was killed in the attack, legislation on the Protect Duty was proposed to enhance the protection of publicly accessible places from terrorist attacks.
Also known as Martyn's Law, the proposed legislation introduces a statutory duty for public venues with a capacity of 100 persons or more, large organisations (250+ employees) that operate at publicly accessible locations, as well as public spaces (including event organisers using these spaces), to protect the public and to ensure staff is prepared to respond appropriately in the event of an attack.
The proposed Protect Duty requires public places and venues to:
engage with freely available counter-terrorism advice and training;
conduct vulnerability assessments of their operating places and spaces;
mitigate the risks created by the vulnerabilities identified;
and establish a counter terrorism plan.
Public consultation on the Protect Duty is complete and legislation is expected to be implemented in 2023. Resources has been made available to help the events industry and security professionals fulfil the Protect Duty.
Launched in June by the Counter Terrorism Alliance, ProtectUK is a central hub for counter terrorism and security advice for business owners, security professionals and the general public.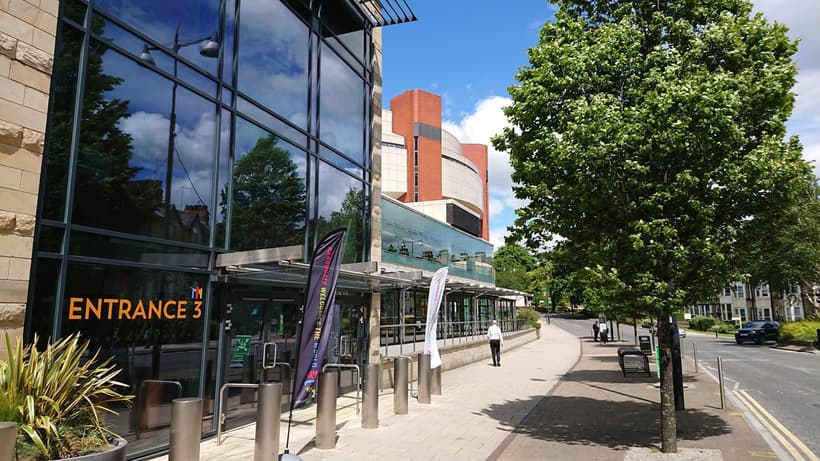 Keeping you safe at HCC
Here at HCC, a range of security measures and guidelines are incorporated as an essential part of our operations to keep the venue safe for everyone. Counter Terror and Security is included within all of our event risk assessments and are considered a part of the planning process, when the level of risk is profiled for each event. This assists us in establishing staffing levels, where we can call upon a range of resources including search dogs for some events.
ACT (Act Counters Terrorism) e-learning is part of the training for all HCC staff and contractors, with operational teams receiving further specialist training.
We assist North Yorkshire Police when delivering Operation Servator locally, are used by various police forces and emergency services as a training location and play a leading role locally.
To stay on top of current trends, we also have regular contact with Counter Terrorism officers, attend a diverse range of industry and business related advisory groups, and receive weekly updates about security threats across the country to enable us to manage our events. Access to specialist support is available if it were to be required.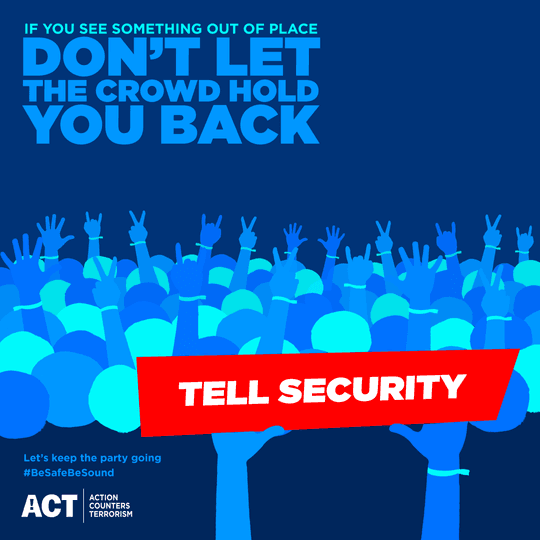 Be safe, be sound
While venues and event organisers gear up for the Protect Duty, it is equally important to encourage and educate the public to respond to major incidents at events.
Backed by the live music industry, festival organisers and entertainment venues, Counter Terrorism Policing HQ's #BeSafeBeSound summer vigilance campaign highlights the role the public can play in the wider security operation of an event. It encourages the public to report anything that 'doesn't feel right' and to 'trust their instincts', provides safety advice and highlights the importance of respecting security measures.
So next time you join us for an event—not just music events but also exhibitions and conferences—follow the advice from Counter Terrorism Police and #BeSafeBeSound. Be patient with security checks, as they keep you safe. Tell security if you see something which feels not quite right. Most importantly, enjoy the event!
Our latest blog posts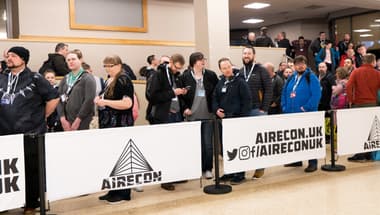 Harrogate has seen some events grow exponentially over a few years, thanks to the vision and hard work of the organisers but also the unique location.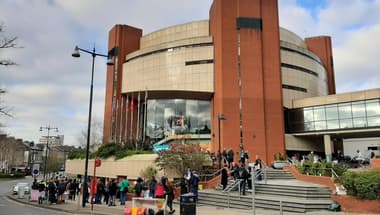 What is the impact of these business events to the local economy? Well, let's speak to some of the local businesses....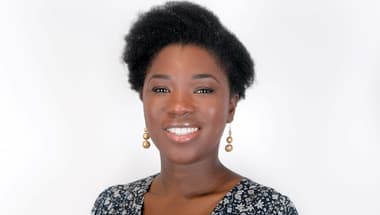 Get to know some of the key members who work hard behind the scenes to make your conference or exhibition a smooth and enjoyable experience.
Share