Thought Bubble Goes Back to the Drawing Board
Harrogate: A Natural Stage
Harrogate is known as the jewel in Yorkshire's crown. In lockdown, the town's special qualities became even more prominent – an oasis with open, green spaces. It has always been a natural stage for visitors, with its large sumptuous park, grand hotels, ornate theatre and glittering Royal Hall.
As a conference town, a vibrant café, restaurant, bar and retail offer grew to meet the needs of event delegates and exhibitors, as well as leisure visitors and residents. The B&Bs, hotels, bars, restaurants, cafes and shops that had to close their doors in lockdown lost not just the footfall of residents and tourists, but those conference and exhibition visitors too.
As we temporarily remain a Nightingale Hospital, many working in the events industry - AV technicians, cleaners, caterers, exhibition stand producers, electrical installers - have had to re-think their socially-distanced future.
So, what of the future of our events town?
Ka-Pow!
Last year, Thought Bubble – the UK's largest comic art festival – came to Harrogate for the first time. 11,000 attended the weekend as big names from the comic art world featured from Marvel, DC, Netflix and more.
Assistant Director Martha Julian said: "We absolutely adore the Convention Centre. It's so accessible coming in on public transport and having this space, and there are so many restaurants and bars and hotels, and everything around it, is just incredibly important to have everything on your doorstep, it's really, really perfect."
It's why they're returning in 2021. But in 2020, they lost 100% of income as their physical festival was shut down by the pandemic. Thanks to their loyal exhibitors and audiences, practically nobody asked for refunds but postponed till next year. "It still left us a year to get through with no income whatsoever, so it's been really scary," Martha said.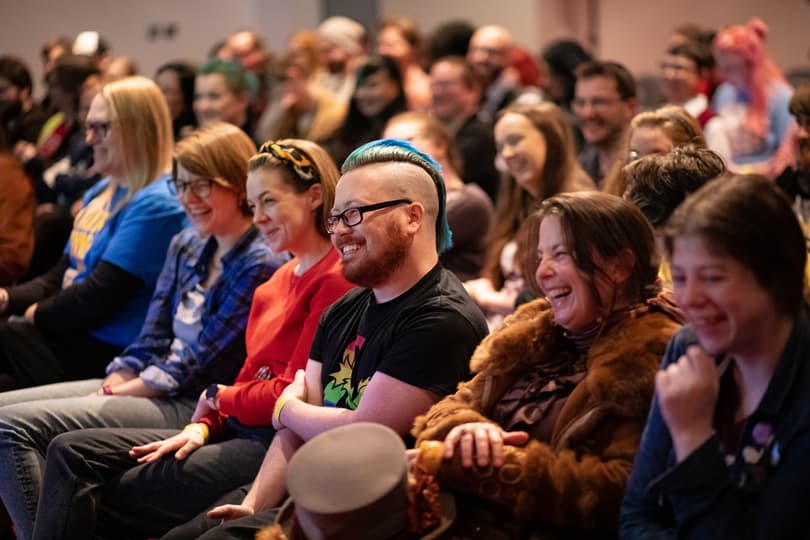 The Mother of Invention
The festival however received £51k from the Government's Cultural Recovery Fund, allowing the team to put 2020's festival online, making it free and accessible to all.
Martha said: "Lots of our guests who were coming over for 2020 are making videos for us of the things we'd usually have at the show, so panels, discussions, masterclasses and workshops – it's all moved online, with really big guest names, so it's absolutely brilliant."
They've devised digital halls to replace the physical ones, with live shows and interactive areas, such as a children's workshop area with downloads and drawing tutorials.
The social aspect of the festival is hugely important.
"For one reason or another, vulnerable adults and children tend to gear themselves towards comic books and that industry. It's incredibly sad for people that we're not meeting physically, so we're doing everything we can to create that online."
Bursting the Bubble
In the real world it has Bub's Lounge run in partnership with Specialist Autism Services for those who find the bustling halls overwhelming – complete with ear plugs and sunglasses for sensory overload. Online, they'll keep this space with mindfulness tips, calming playlists, and Specialist Autism Services will run Zoom tours of the website. In addition, a therapist will be offering Wellbeing Drop-ins
"We love our infamous Saturday night parties, so we'll still have a virtual pub - the Thought Bubble Arms - with a pub quiz, drawing games and live DJs. We are trying to replicate the live experience as much as we can."
Digital festivals, Martha said, are popping up all over the place now out of necessity, and people are just getting used to them. Festivals are learning from each other. One of the incredible positives to come out of the whole experience for Thought Bubble is a team-up with the world's biggest Comic Con in San Diego. As well as sharing elements of programming, they've shared tips too as San Diego have already delivered their online event.
"The opportunities are incredible," Martha said. "Not just having guests from all over the world, and huge names who might not have been able to physically attend in Harrogate, but audiences too. There are no barriers for people to join in. Everything is subtitled and accessible. This year could be the year we really get ourselves out there."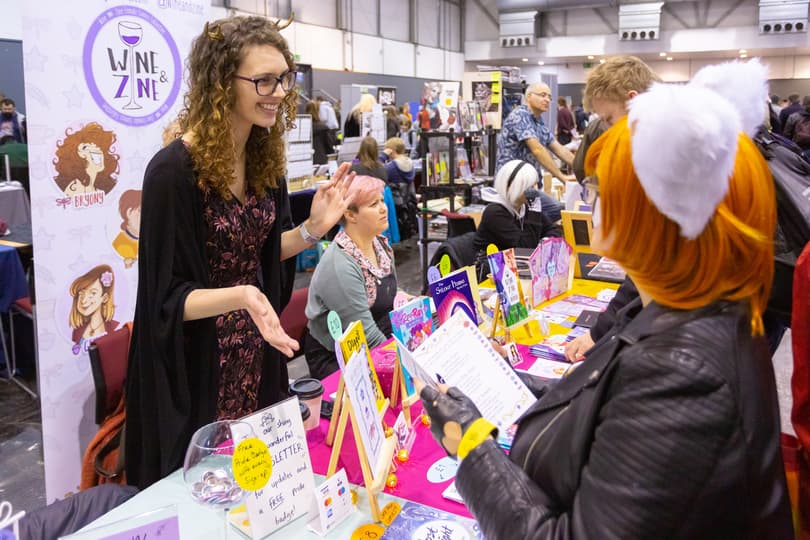 The New Buzz Word
Forget Pivot, it's all about Hybrid in 2021. Despite the opportunities online, nothing can ever replace the real world.
Nick Noble, Commercial and Events Director at the Homebuilding & Renovating Autumn Show that went virtual for its Autumn Show this September, said: "Virtual will never replace live shows but until we get some normality back, we need to learn to live with the platforms on offer."
Martha agreed: "There's nothing like that feeling at the end of a convention weekend when people are convening and networking, you can't get that really in a digital convention."
Martha's hope is the online reach will drive even bigger numbers to 2021's physical festival, and thinks the learning from 2020 could be incorporated into a hybrid (combining the digital and the real) event. That there could be new opportunities to be even bigger and better.
Examples can be seen in recent history with music and sports events.
When Glastonbury was televised, the live experience become even more of a premium, with demand (and cost) of tickets going through the roof. Similarly, with football, there was a fear that stadiums would be empty as everyone tuned in on their TV, but the opposite happened – the live experience became more valued. And with more audience reach and exposure came bigger sponsors.
New production companies across the conference industry have been set up in response to meet this new hybrid need, offering virtual event studios with digital backdrops and professional sound and lighting ready to stream content via Zoom or Facebook.
The Show Must Go On
A think tank launched a global survey into the future of the exhibitions industry in September. One of its key findings was Covid-19 has made existing issues more urgent. It highlighted that change is long overdue in many areas, such as digital services, and that this change needs to be accelerated to adapt to new demands.
Combining the real world and the digital then could offer, as Martha said, an exciting future.
There is no doubt that these times present the biggest challenges the conference and exhibitions industry have faced. But human interaction, in our enforced isolation, is valued now more than ever before. The hybrid events of today, and the future, will need a big, beautiful stage for people to gather. Harrogate will be ready. The show will go on.
Thought Bubble Digital Comic Con takes place on your computer 14-15 Nov 2020. All Free, All Welcome. https://www.thoughtbubblefesti...
Image credits: Andrew Benge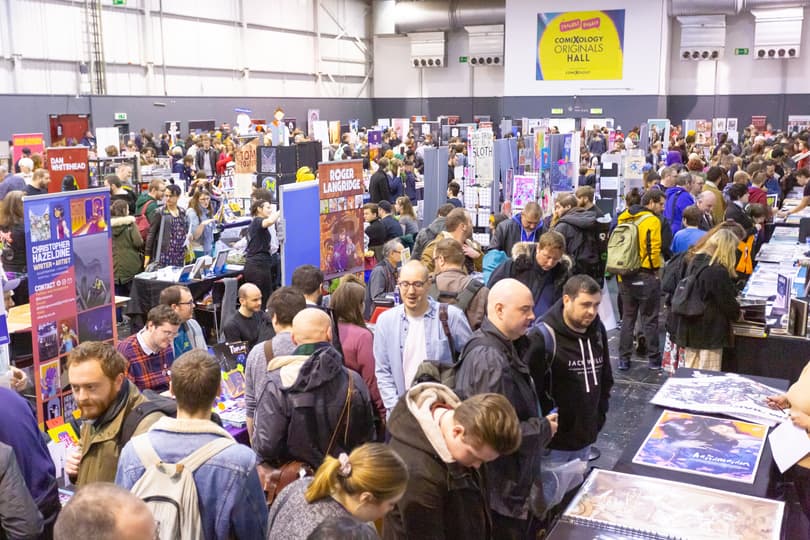 Discover Harrogate
Discover Harrogate
We are proud to be in the centre of this vibrant, modern spa town. We know it's one of the main reasons delegates love coming back.
More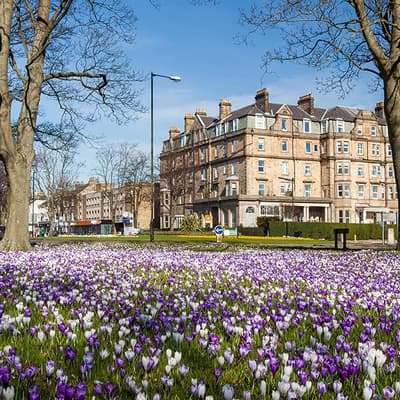 Visitor
Everything you need
Just ask one of the team for tips on where to go and what to do.
More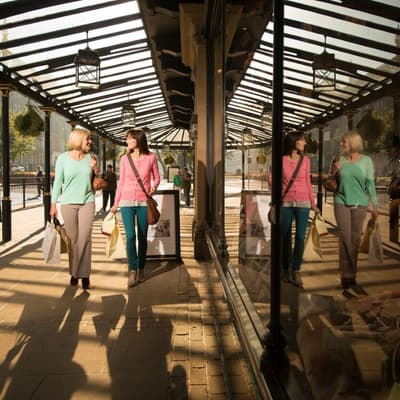 Share