What happens when business events come to Harrogate?
Harrogate Convention Centre (HCC) and the Royal Hall hosted nearly 170 events in the year 2022-2023. Apart from concerts and public exhibitions, such as the Country Living Christmas Fair, Thought Bubble Comic Convention, Northern Homebuilding and Renovating Show and the Knitting and Stitching Show, many events such as conferences, corporate events and industry shows are private, trade or members-only.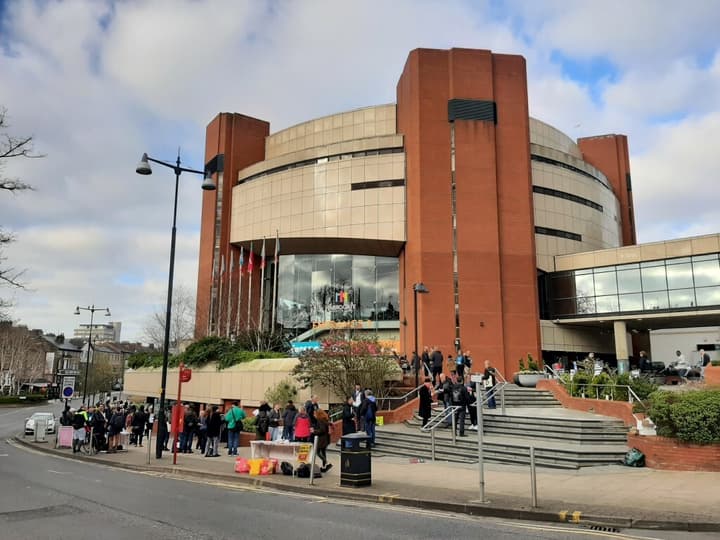 Here comes the question: What is the impact of these business events to the local economy? Well, let's speak to some of the local businesses....

Business events fill hotels when leisure tourism is quiet

"The diverse and large-scale events that are hosted by both HCC and Royal Hall impact the hotel very positively, especially during weekdays when the leisure market is softer," says Laura Hitchen, Director of Sales and Marketing at the 184-bedroom DoubleTree by Hilton Harrogate Majestic Hotel and Spa that has been a landmark at the spa town since 1900. The hotel currently employs 175 full-time and part-time staff.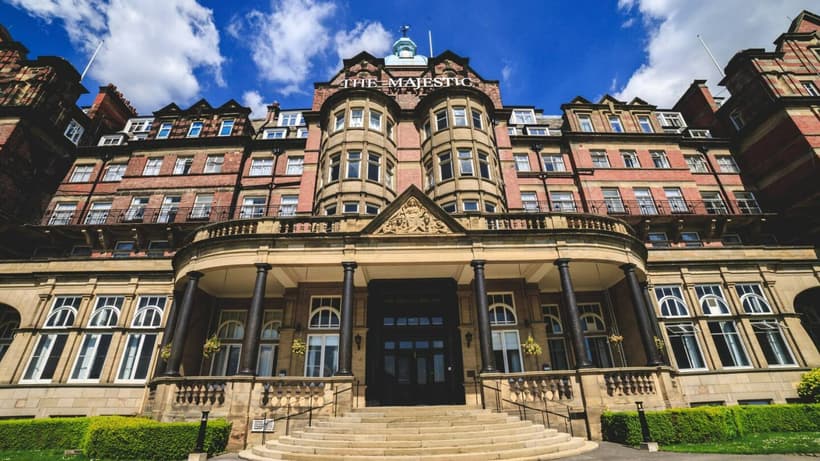 Major hotels in the Harrogate district such as the Majestic and Crowne Plaza work closely with HCC as well as booking agents to ensure they can plan ahead for the influx of visitors attending large-sale events.
"During the summer months, the annual Home & Gift Show and then later in September with Harrogate Bridal Week, both are particular events that hugely support the hotel. The large annual events over January, usually a quieter leisure period for us, support the wonderful footfall into the town and positively impact hotel occupancy and ancillary spend," Laura explains.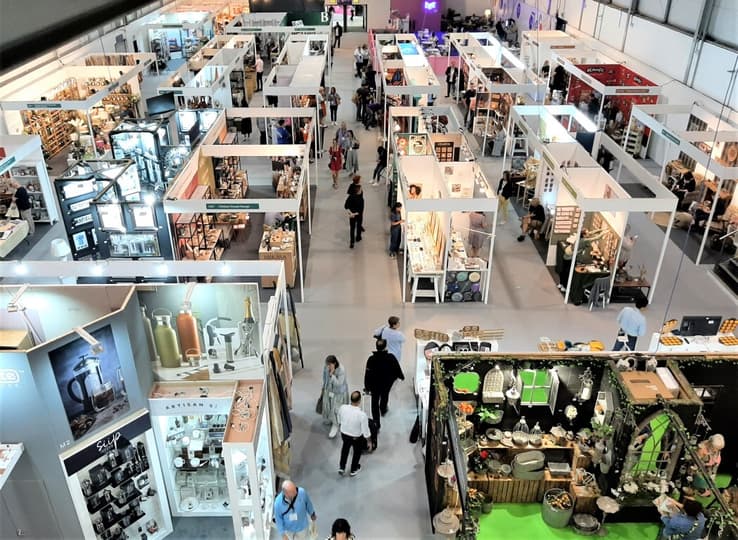 "Roughly 20% of our business comes as a direct result of events"
Anna Piechokie, Sales and Marketing Director at the 214-bedroom Crowne Plaza hotel next to HCC concurs on the significance of events on Harrogate's economy. "Each event is different, but we benefit definitely by having the Convention Centre here. I would say roughly 20% of our business comes as a direct result of events at the Convention Centre," she says.
"I think many miss the economic value [of events]. It's not just about the hotels, a lot of event delegates go to restaurants, they take time to venture out and spend, and they could well come back," says Anna.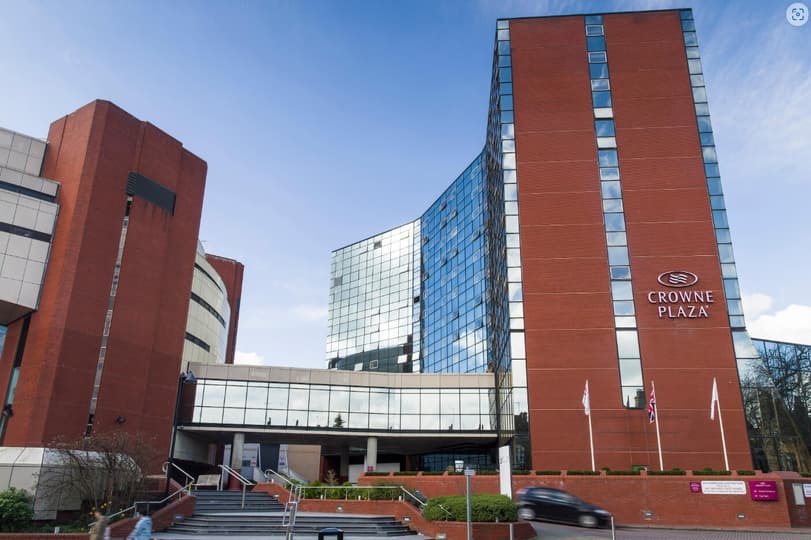 Indeed, Harrogate is recommended by 96% of business delegates and 88% said they were 'very' or 'fairly' likely to return for a leisure visit according to a Visit Britain business event survey.
Supporting winter and mid-week business
While many towns of a similar scale come alive mostly during weekends and holiday seasons, Harrogate receive a steady supply of hundreds and thousands of high-spending visitors on weekdays from conferences of professional associations, corporates, the public sector and religious organisations, while large-scale industry events in January keep the town busy during a traditionally quiet period.
"Obviously there's a lot of footfall coming through and we're right here," says Jim Mossman, owner of the Cold Bath Brewery directly opposite Harrogate Convention Centre.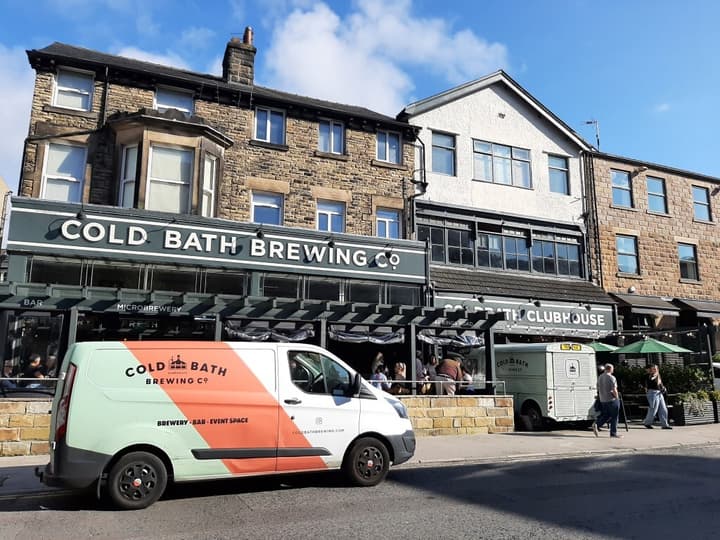 "The business would be normally closed Monday and Tuesday but would open when there are events in town; that makes it entirely worthwhile," says Jim.
He also sites January when the BIGGA (British International Golf Greenkeepers Association) Turf Management Exhibition and Christmas & Gift Fair take place as the most valuable time for business from events.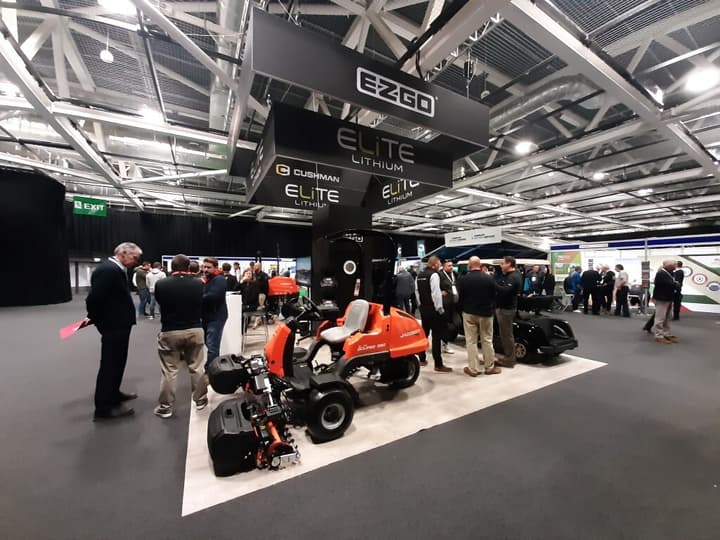 "The Greenkeepers, because of the demographic, it's mainly blokes: like a drink, a bit old school. That week it transforms January—it's dry January now by the way. That four or five days basically make our month," he says. "I talked to the other pub owners and everyone is delighted about BIGGA. A lot of hospitality businesses make their money at the weekend, so if you get this boost on a Monday, Tuesday or Wednesday, it's a really good bonus. That probably more than doubles our take for the week. Another big one is The Flooring Show in September. Again, it's male dominant and it's more drinkers' demographic"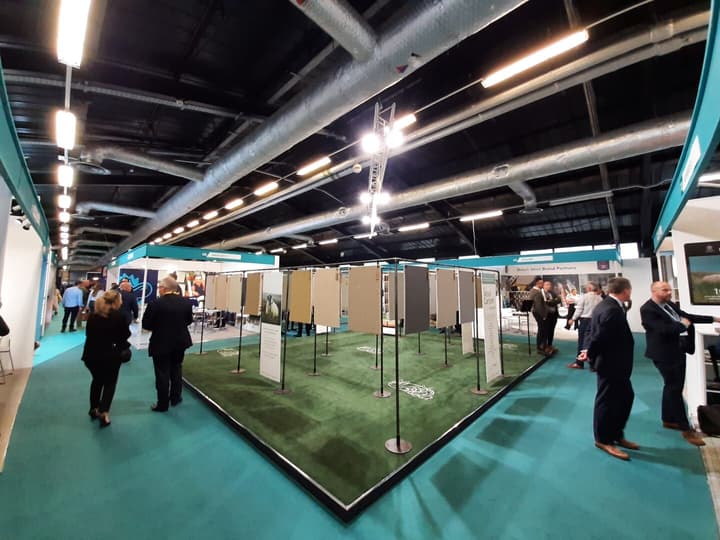 Bokmun Chan, Managing Director of the Studley Hotel and The Orchid, a contemporary pan-Asian restaurant, both opposite the Mercer Gallery, concurs on the impact of events especially in the period after Christmas.
"January can be a quiet period for hotels, retail and eateries. It's not the best in Harrogate in terms of weather and when most of us have had their Christmas and holidays, many of us might have spent quite a bit. Having the BIGGA conference (BTME) in town in January certainly brings in lots of delegates from around the world and that injection of business is very welcome," says Bokmun. "BIGGA is midweek so it's brilliant. All these people who have accommodation in town will be looking for places to eat and to entertain clients. I think it's an important event for the town."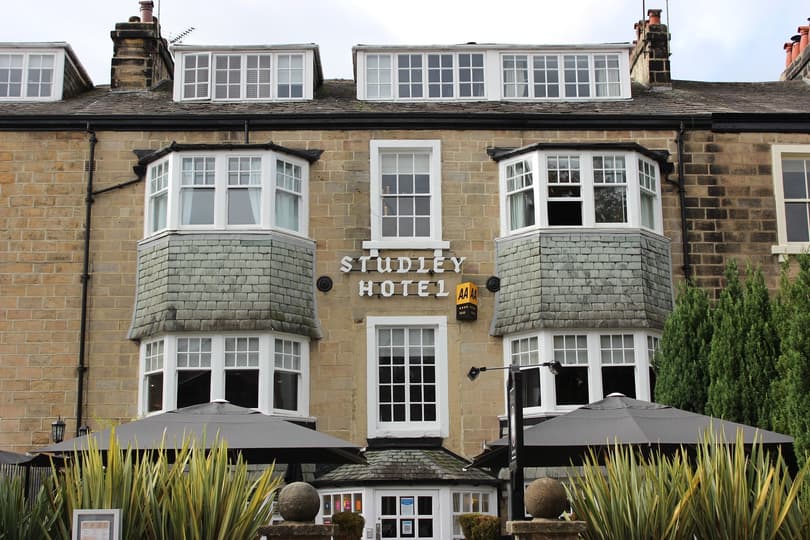 Comparing to consumer events, the amount of client entertainment and networking that typically come with conferences and business events mean they have a large impact on bars, restaurants and pubs. Bokmun recently hosted the organisers of a conference event, who book out the Orchid exclusively for their drinks reception every year now.
"We do Oriental canapes and they love it. They said people at the event couldn't wait for the drinks reception, because they remember the food!" Bokmun enthuses.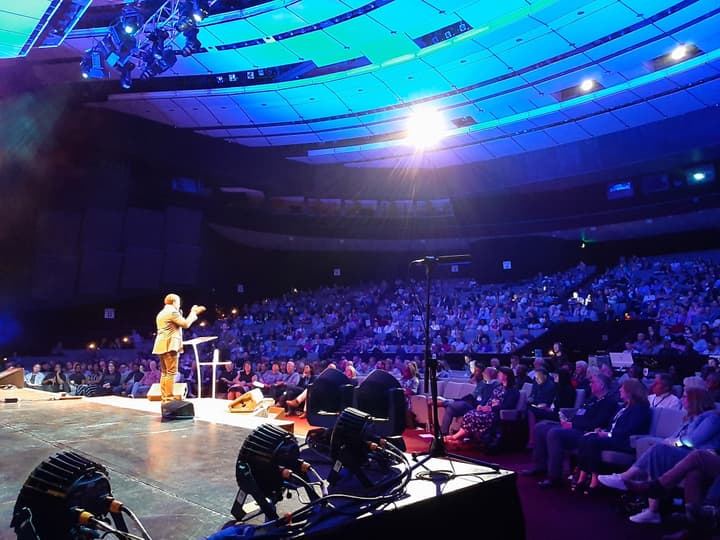 Beyond the hospitality sector
As much as the event footfall is vital to the hospitality sector, the economic impact of events goes beyond hotels and restaurants. From branding and exhibition stands to photography and PR, from security to transportation, from entertainment to floral arrangements, events are supported by a wide range of suppliers who in turn provide countless job in the sector.
Based in Harrogate, De-Signs Signs & Graphics Centre specialises in large-scale banners, sign-making and exhibition stands. Its Managing Director, Mark Deighton, sites events as a big part of their business.
"Events offer repeat work so have a massive impact on our yearly figures. Exhibitions is a key sector within our business. We also do a lot of work with conferences, for example with directional signage. Without them it would be a big loss to us," says Mark.
Indeed, in a typical year—when the calendar is full of events and conferences—HCC attracts more than 150,000 visitors a year, has an economic impact of £35m and supports thousands of jobs across the Harrogate district, from the hotels and B&Bs to the many cafés, restaurants and high street businesses.
After the summer holidays season, which is traditionally quiet for the events industry, the Convention Centre will be bustling again with not only conferences but also eight trade and public exhibitions leading up to Christmas, including: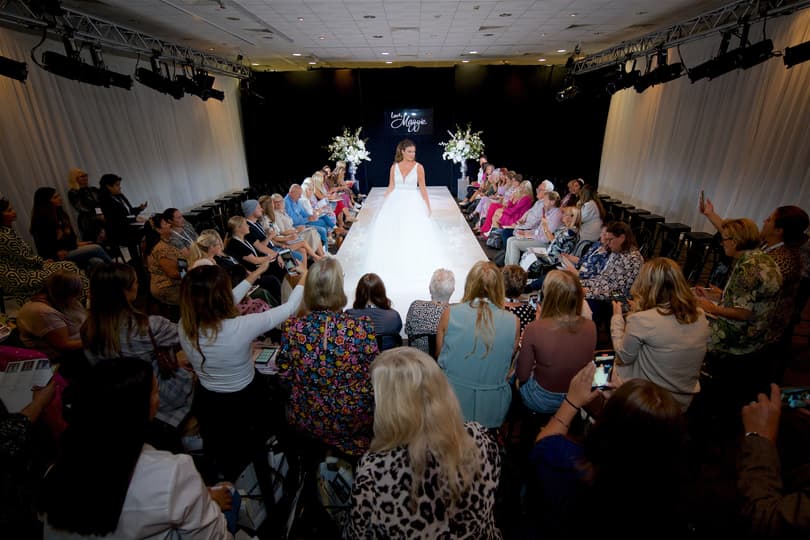 Bridal Week Harrogate (10-12 September)
The Flooring Show (17-19 September)
Dairy Industries Expo (4-5 October)
Harrogate International Nursery Fair (15-17 October)
Northern Homebuilding & Renovating Show (3-5 November)
Thought Bubble Comic Convention (11-12 November)
The Knitting & Stitching Show (16-19 November)
Country Living Christmas Fair (30 November – 3 December)
To find out about upcoming events that keep Harrogate busy, please refer to our What's On listing.
Our latest blog posts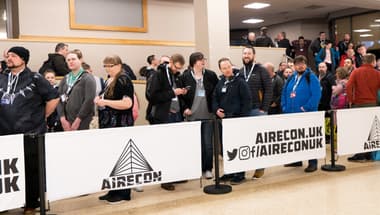 Harrogate has seen some events grow exponentially over a few years, thanks to the vision and hard work of the organisers but also the unique location.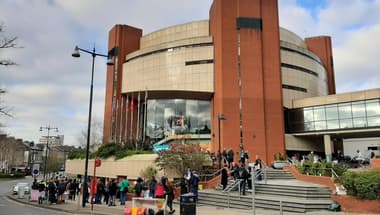 What is the impact of these business events to the local economy? Well, let's speak to some of the local businesses....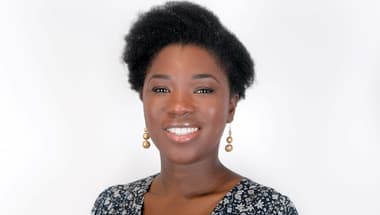 Get to know some of the key members who work hard behind the scenes to make your conference or exhibition a smooth and enjoyable experience.
Share