JIVE TALKIN' 2024
Royal Hall - Sunday 22nd September
Renowned as the original and very best Bee Gees tribute show, and THE ONLY Bee Gees tribute show that has actually performed with the original Bee Gees! In 1997 Gary & Darren from Jive Talkin' performed LIVE on HEART FM with THE BEE GEES and received great compliments from both Maurice and Barry Gibb.
As with the original Bee Gees, Jive Talkin' is very much a family affair, with brothers Gary and Darren Simmons taking the roles of Barry and Maurice Gibb, with Darren's son Jack joining the group in 2014 and taking on the role of Robin Gibb. The guys are supported musically by a four piece band with Lead Guitar, Violin, Cello and Drums, to ensure that every note in every song is just right!
Wherever the group play they receive superb plaudits; "The Soundalike quality is quite sensational" (The Stage), "Amazing similarity to the real Bee Gees" (Wakefield Express), Absolutely Brilliant (Maurice Gibb), WOW (Barry Gibb)………
For a truly amazing experience and an opportunity to hear all the great Bee Gees hits; Tragedy, Night Fever, Massachusetts, Stayin Alive, Jive Talkin, etc, in a 2 hour explosion of music and vocal harmony, this is a night not to be missed!

Event details
Date: Sun 22 Sep 2024
Time: 07:30 PM
Duration:160 Minutes
Venue: Royal Hall
Price:£ 25.00 - £ 54.00
Top price is for a box that seats 2
Concessions available.
This is a Harrogate Theatre event. For ticketing enquiries please contact Harrogate Theatre at boxoffice@harrogatetheatre.co.uk or 01423 502116.
Please note: The Royal Hall and Harrogate Convention Centre are cashless venues.
Ticket information
Food and Drink
From fine dining to award winning fish and chips
Harrogate offers dozens of dining experiences all within an easy walk of the Convention Centre.
More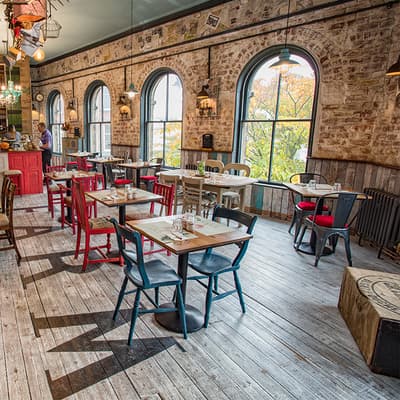 Parking
Where to park
Over 1,200 spaces located in the centre of Harrogate
More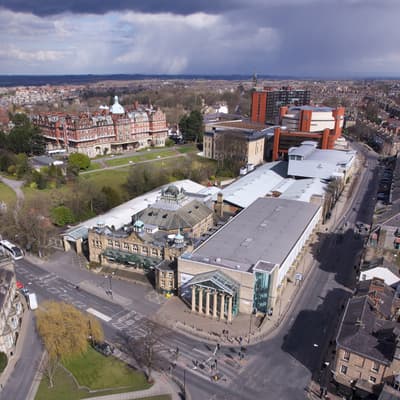 Road, rail or air
getting here
couldn't be easier
HG1 5LA
More details